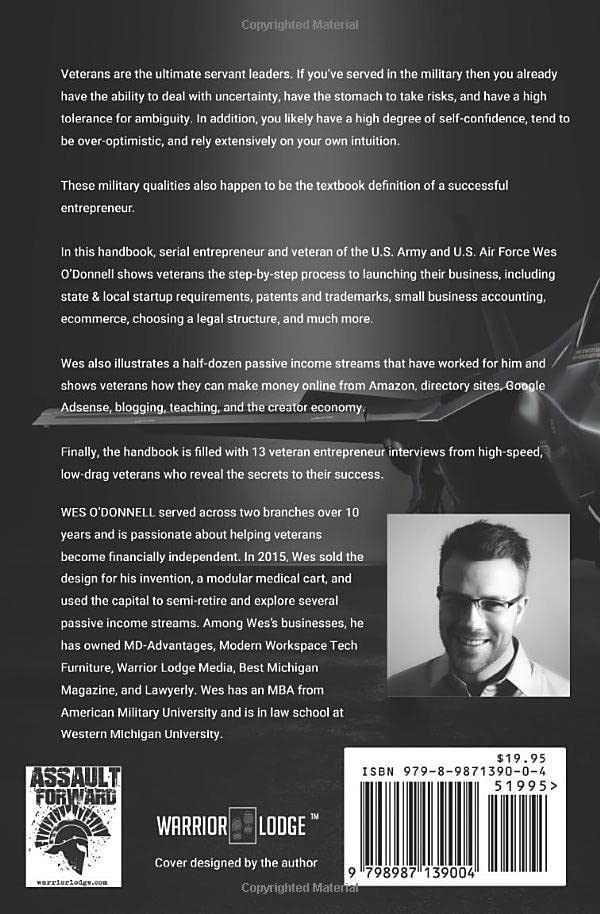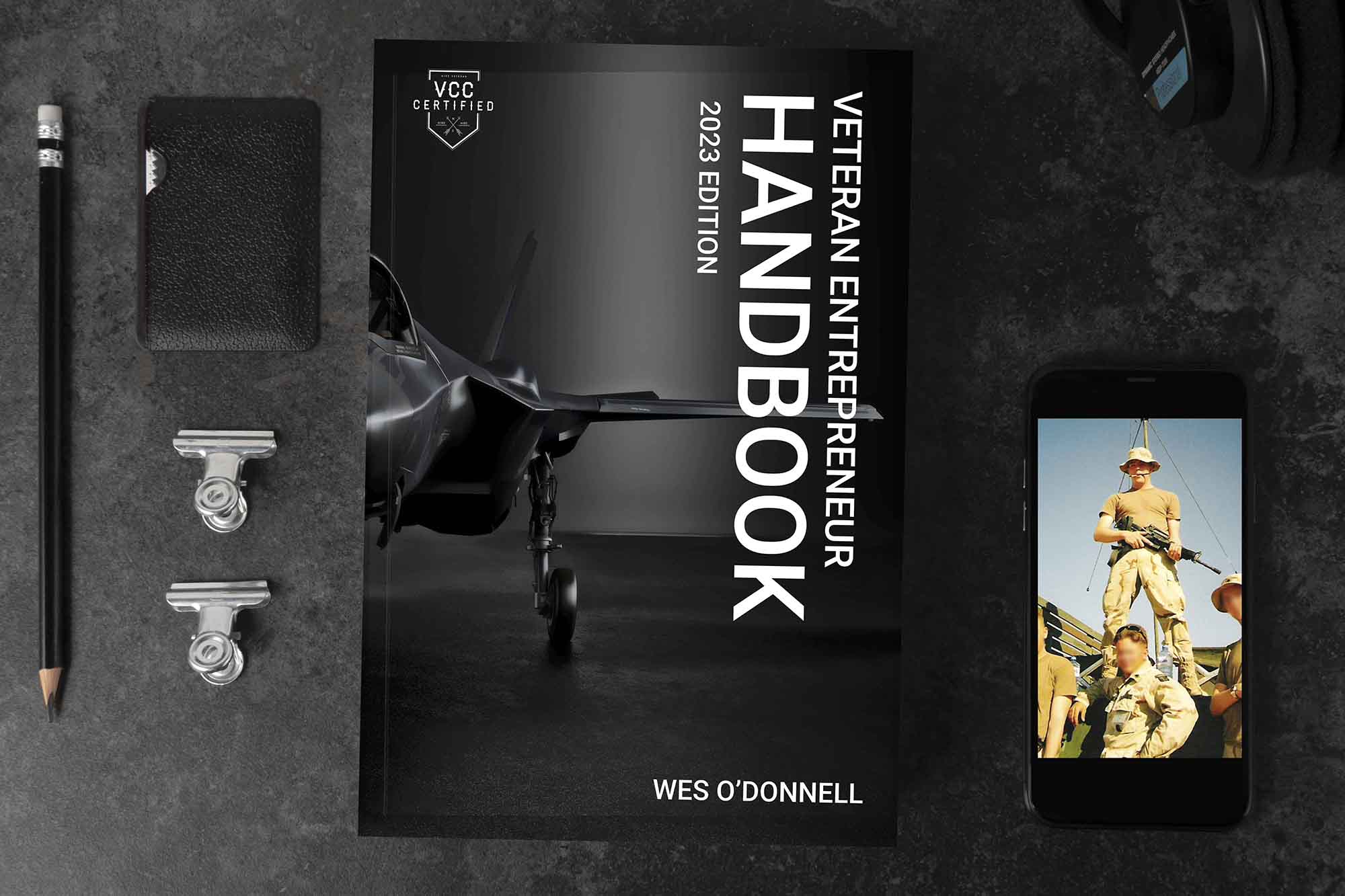 Veteran Entrepreneur Handbook by Wes O'Donnell
---
Digital version FREE for all veterans. No strings attached - no upselling - no nonsense. I just want you to crush it.
Veterans are the ultimate servant leaders. If you've served in the military then you already have the ability to deal with uncertainty, have the stomach to take risks, and have a high tolerance for ambiguity. In addition, you likely have a high degree of self-confidence, tend to be over-optimistic, and rely extensively on your own intuition. These military qualities also happen to be the textbook definition of a successful entrepreneur.

The electronic version is free for all veterans. But it would be awesome if you got the paperback to support the author's writing!
In this handbook, serial entrepreneur and veteran of the U.S. Army and U.S. Air Force Wes O'Donnell shows veterans the step-by-step process to launching their business, including state & local startup requirements, patents and trademarks, small business accounting, ecommerce, choosing a legal structure, and much more.

Wes also illustrates a half-dozen passive income streams that have worked for him and shows veterans how they can make money online from Amazon, directory sites, Google AdSense, blogging, teaching, and the creator economy.

Finally, the handbook is filled with 13 veteran entrepreneur interviews from high-speed, low-drag veterans who reveal the secrets to their success.
Publication date: ‎ October 15, 2022
Pages: 464
Free digital version downloaded as a PDF file