Boeing Insitu ScanEagle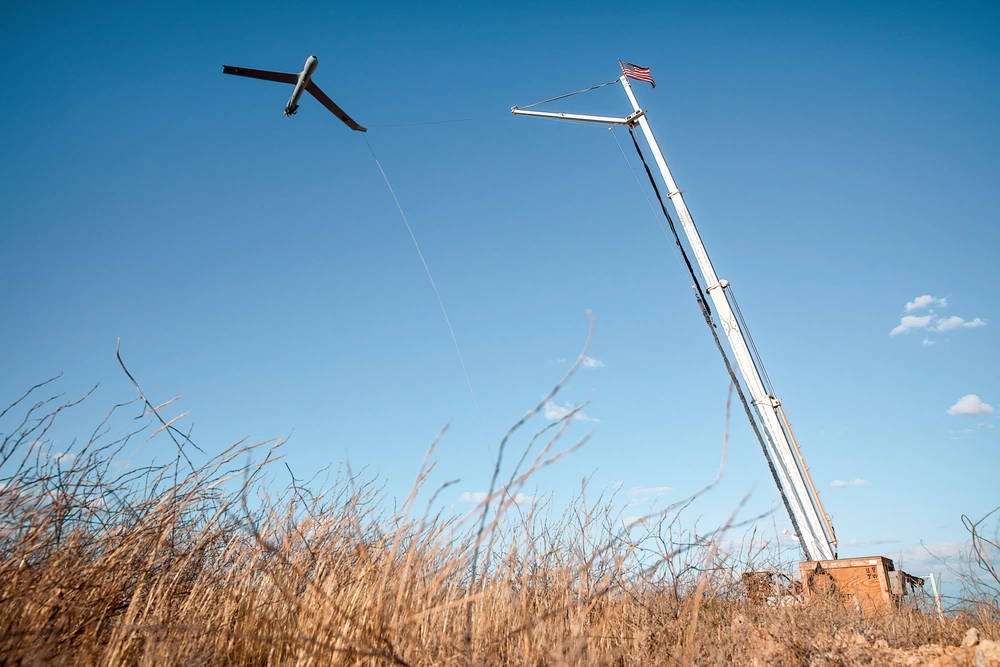 The Boeing Insitu ScanEagle is a small, low-cost, long-endurance unmanned aerial vehicle (UAV) built by Insitu, a subsidiary of Boeing. The ScanEagle was designed by Insitu based on the Insitu SeaScan, a commercial UAV that helped fishermen look for fish. The ScanEagle continues to be upgraded with improved technology and reliability.
Role
unmanned aerial vehicle

National origin

United States
Manufacturer
Boeing Defense, Space & Security
Insitu
First flight
20 June 2002
Introduction
2005 (United States Navy)
Primary users
United States Navy
United States Marine Corps
Australian Army
Canadian Army
Tunisian Army
Design and development
ScanEagle is a descendant of another Insitu UAV, SeaScan, which was conceived of as a remote sensor for collecting weather data as well as helping commercial fishermen locate and track schools of tuna. ScanEagle emerged as the result of a strategic alliance between Boeing and Insitu. The resulting technology has been successful as a portable Unmanned Aerial System (UAS) for autonomous surveillance in the battlefield, and has been deployed since August 2004 in the Iraq War.
ScanEagle carries a stabilized electro-optical and/or infrared camera on a lightweight inertial stabilized turret system integrated with communications range over 62 miles (100 km), and flight endurance of 20+ hours. ScanEagle has a 10.2-foot (3.1 m) wingspan a length of 4.5 feet (1.4 m) and a mass of 44 pounds (20 kg) and can operate up to 80 knots (92 mph; 150 km/h), with an average cruising speed of 48 knots (55 mph; 89 km/h). Block D aircraft featured a higher-resolution camera, a custom-designed Mode C transponder and a new video system. A Block D aircraft, flying at Boeing's test range in Boardman, Oregon set a type endurance record of 22 hours, 8 minutes.

ScanEagle needs no airfield for deployment. Instead, it is launched using a pneumatic launcher, patented by Insitu, known as the "SuperWedge" launcher. It is recovered using the "Skyhook" retrieval system, which uses a hook on the end of the wingtip to catch a rope hanging from a 30-to-50-foot (9.1 to 15 m) pole. This is made possible by high-quality differential GPS units mounted on the top of the pole and UAV. The rope is attached to a shock cord to reduce stress on the airframe imposed by the abrupt stop.
Each ScanEagle system costs US$3.2 million (2006). A complete system comprises four air vehicles or AVs, a ground control station, remote video terminal, and the Skyhook launch and recovery system.
Specifications
Data from USAF Scan Eagle fact sheet

General characteristics
Crew: none on-board
Length: 3.9 feet (1.19 meters) 
Wingspan: 10.2 feet (3.1 meters) 
Height: 
Loaded weight: 39.7 lbs (18 kilograms) 
Performance
Maximum speed: 55-80 mph
Endurance: 20 + hours
Service ceiling: 16,000 feet above ground level (4,876 meters) ()
Avionics
High resolution, day/night camera and thermal imager
The information contained on this page is unclassified, approved for public dissemination and is released under CC-BY-SA Licensing Agreement.