Cutter Boat – Over the Horizon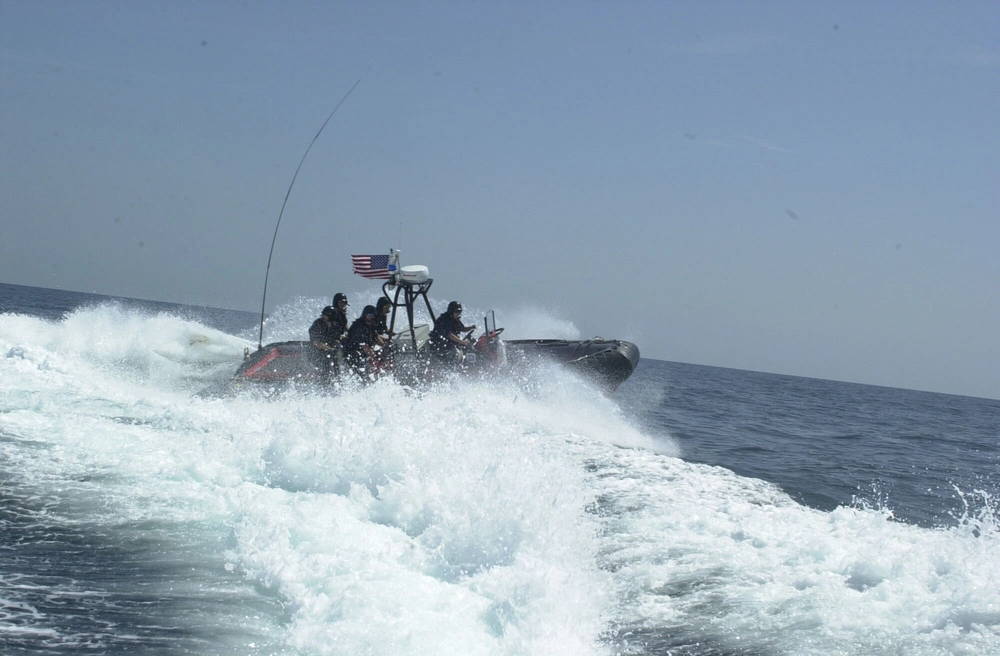 The Cutterboat - Over the Horizon (CB-OTH), is a cutter deployed rigid-hulled inflatable boat in service with the United States Coast Guard. It is designed to pursue and interdict fast, non-compliant vessels and is carried aboard the Coast Guard's Maritime Security Cutters, Hamilton class High Endurance Cutters, and Famous and Reliance class Medium Endurance Cutters.
Design
The Over the Horizon boat is 24.75 feet in length. It is manufactured by Zodiac Hurricane Technologies and is based on the Zodiac 733 I/O Interceptor. The hull is fabricated 5086 marine grade aluminum and it has a 22-inch-diameter (560 mm) inflatable collar. It is an inboard/outboard design powered by a 315 HP diesel engine with a Mercruiser Bravo 1X outdrive.

A version of the boat with an all-black sponson and forward machine gun mount is used by Maritime Safety and Security Teams and the Maritime Security Response Team.
The information contained on this page is unclassified, approved for public dissemination and is released under CC-BY-SA Licensing Agreement.