FGM-148 Javelin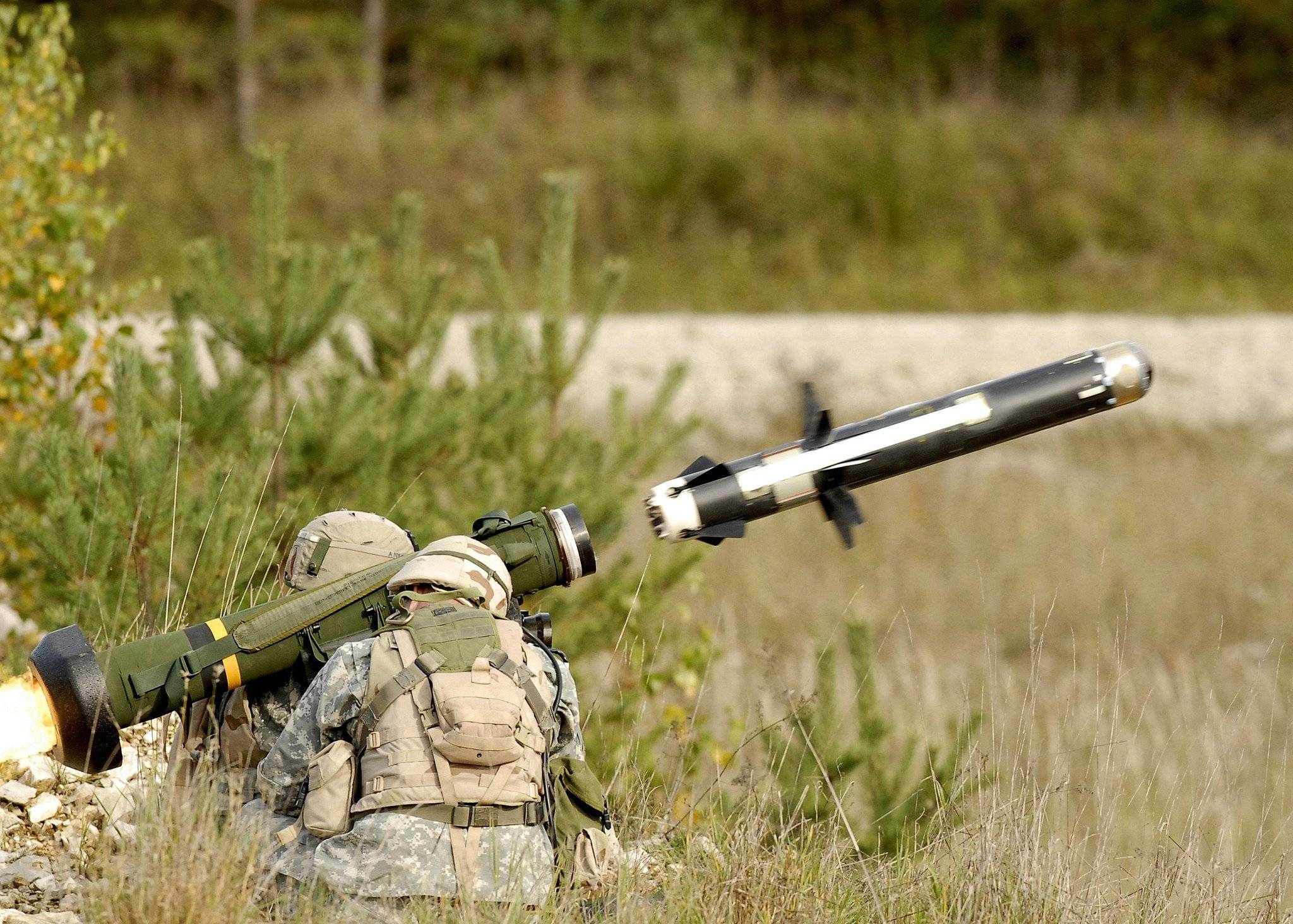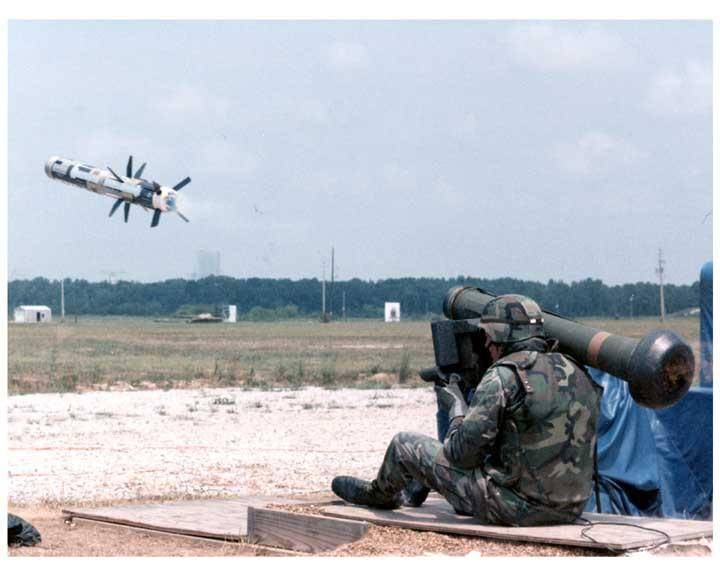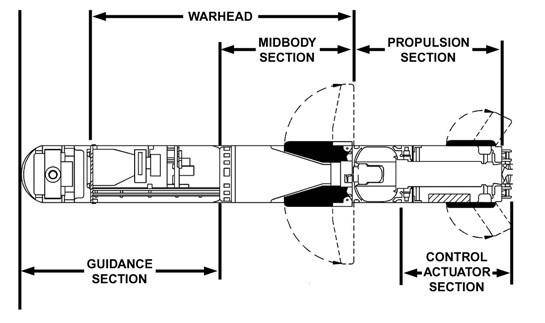 The FGM-148 Javelin is a United States-made man-portable fire-and-forget anti-tank missile fielded to replace the Dragon antitank missile in US service.
Javelin is a fire-and-forget missile with lock-on before launch and automatic self-guidance. The system takes a top-attack flight profile against armored vehicles (attacking the top armor, which is generally thinner), but can also take a direct-attack mode for use against buildings. This missile also has the ability to engage helicopters in the direct attack mode. It can reach a peak altitude of 150 m (500 ft) in top-attack mode and 60 m in direct-fire mode. It is equipped with an imaging infrared seeker. The tandem warhead is fitted with two shaped charges: a precursor warhead to detonate any explosive reactive armor and a primary warhead to penetrate base armor.
The missile is ejected from the launcher so that it reaches a safe distance from the operator before the main rocket motors ignite; a "soft launch arrangement". This makes it harder to identify the launcher; however, back-blast from the launch tube still poses a hazard to nearby personnel. Thanks to this "fire and forget" system, the firing team may move on as soon as the missile has been launched.

The missile system is most often carried by a two man team consisting of a gunner and an ammo bearer, although it can be fired with just one person if necessary. While the gunner aims and fires the missile, the ammo bearer scans for prospective targets, watches for threats such as enemy vehicles and troops, and ensures personnel and obstacles are clear of the missile's back blast.
Specifications
Weight
22.3 kg (49.2 lb) (all-up carry weight)
Detachable CLU: 6.4 kg (14.1 lb)

Length
Missile: 1.1 m (43 in)
Launch tube: 1.2 m (47 in)
Diameter
Missile: 127 mm (5.0 in)
Launch tube: 142 mm (5.6 in)
Crew
2
Effective range
75 to 2500 m
Maximum range
4,750 m

Warhead
Tandem shaped charge HEAT
Warhead weight
8.4 kg (18.5 lb)

Detonation
mechanism
Impact force
Engine
Solid fuel rocket
Guidance
system
Imaging infrared (IIR)
The information contained on this page is unclassified, approved for public dissemination and is released under CC-BY-SA Licensing Agreement.