Heavy Equipment Transport System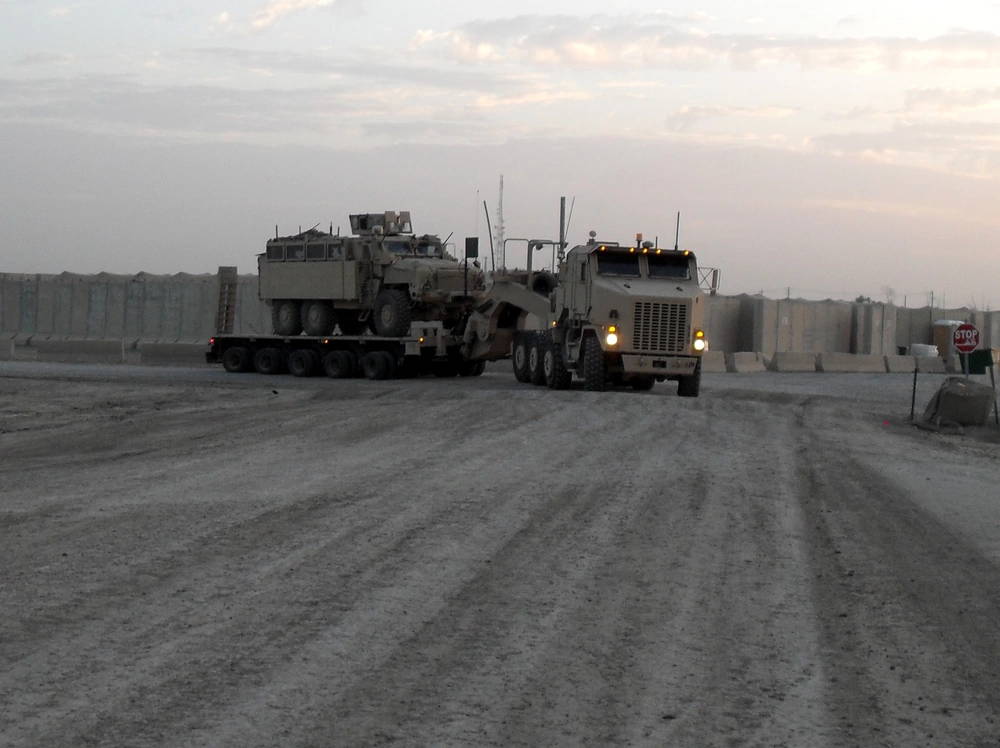 The Heavy Equipment Transporter (HET) is a military logistics vehicle used to transport, deploy, and evacuate tanks, armored personnel carriers, self-propelled artillery, armored bulldozers and other heavy vehicles. The primary purpose and use of the HET system is for delivery of the M1 Abrams, recovery of non mission capable armored vehicles, and cost efficiency. An Abrams driving on or off road for 300+ miles creates a mechanical and personnel fatigue issue. The mobility of the HET system alleviates unneeded wear and tear on the armored vehicles, and is thus more cost efficient, as armored vehicles are expensive to run and maintain. Since the armored vehicles don't need to self-deploy to the battlefield, en route breakdowns are prevented, and more fighting vehicles will be available for combat.
Specifications
Weight
41,000 pounds
Length
30 feet 2 inches
Width
8 feet 6 inches
Height
12 feet 1 inch
Crew
6
Engine
Detroit Diesel Series 92 8V92
500 hp
Suspension
8x8
Operational
range
425 miles, 1.7 mpg
Speed
45 mph
M1070A1 tractor
Axle Configuration: 8x8
Curb Weight: 45,500 lbs. (20638 kg)
Fifth Wheel Vertical Load: 46,000 lbs. (20865 kg)
Maximum Speed: 50 mph (80 km/h)
Air Conditioning: Standard
Engine: Caterpillar® C18, 700 hp 18.1 L
Transmission: Allison® 4800 SP/7-speed automatic
Transfer Case: Oshkosh® 30000 Series/single speed
The information contained on this page is unclassified, approved for public dissemination and is released under CC-BY-SA Licensing Agreement.