Heckler & Koch HK416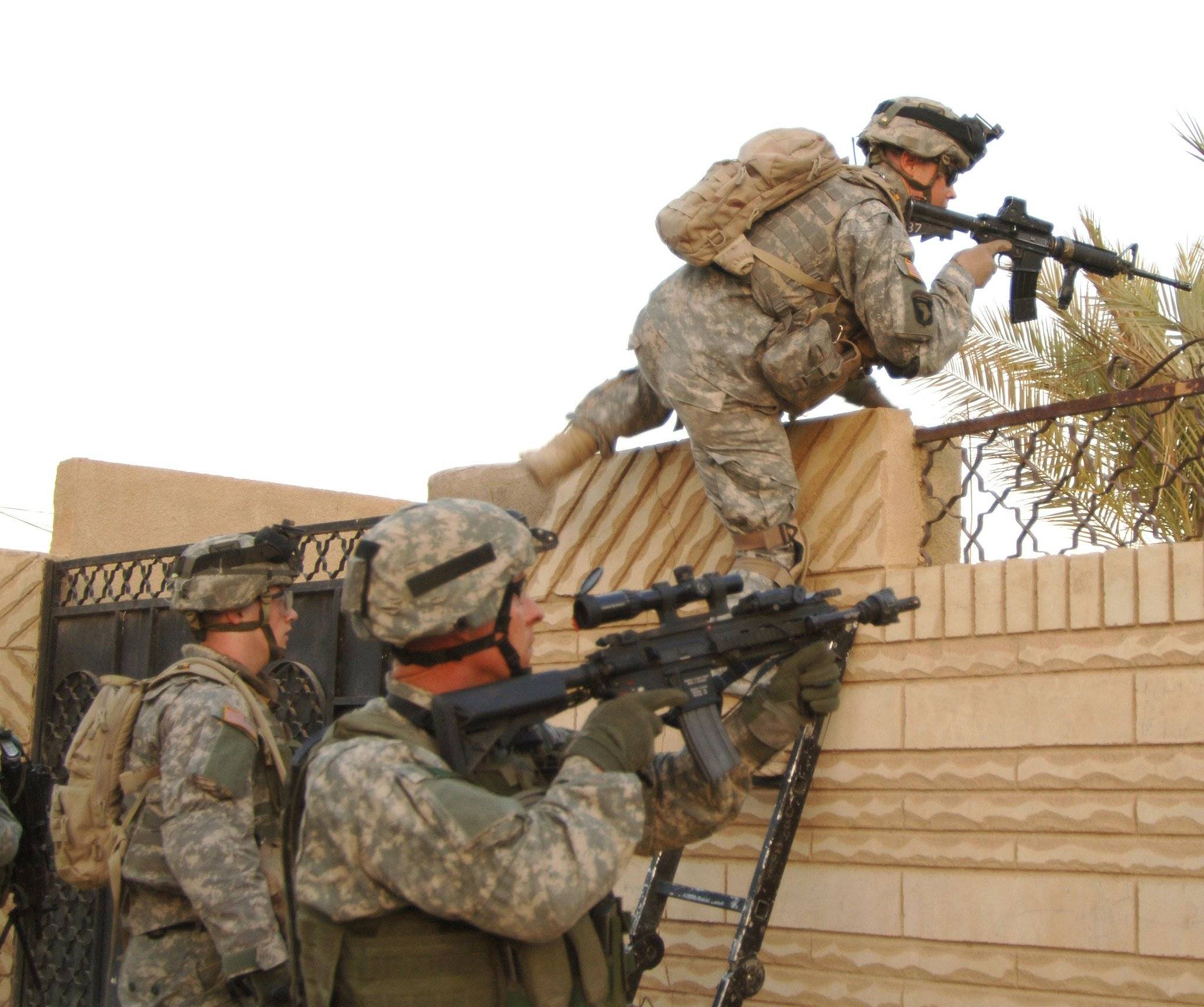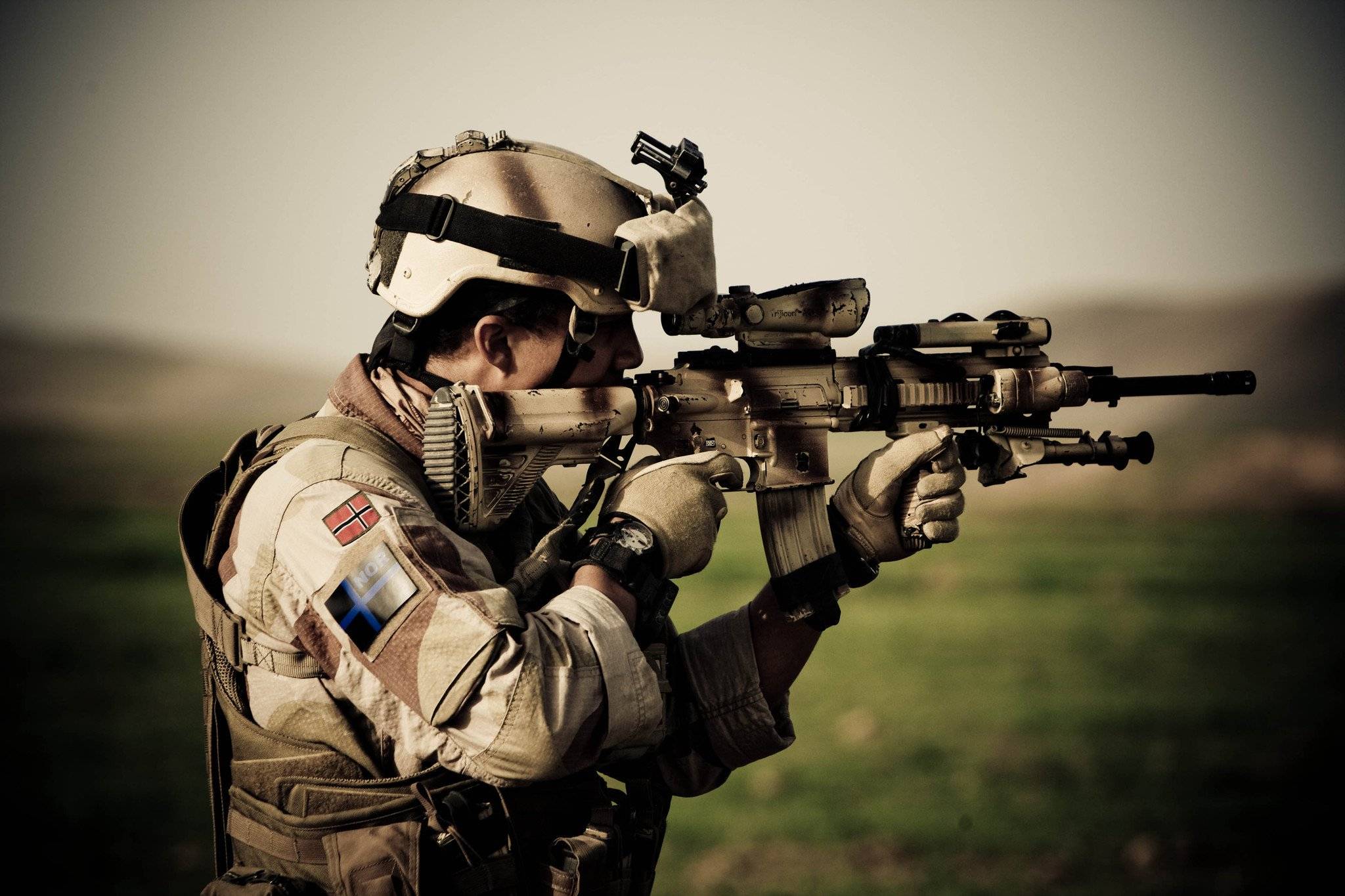 The Heckler & Koch HK416 is an assault rifle designed and manufactured by Heckler & Koch. It uses the AR-15 platform, originally conceived as an improvement to the Colt M4 carbine family issued to the U.S. military, with the notable inclusion of an HK-proprietary short-stroke gas piston system derived from the Heckler & Koch G36. Military and law enforcement customers have the option of purchasing a new upper receiver, buffer and drive spring to refurbish existing AR-15s or; buy new build complete HK416s.
U.S. Users
Joint Special Operations Command (including Delta Force and SEAL Team 6)
Asymmetric Warfare Group of the United States Army
Containment and Emergency Response Team (CERT) of the United States Capitol Police
Special Response Team (SRT) of the Kentucky State Police
NASA Emergency Response Teams
Los Angeles Police Department Special Weapons And Tactics team
FBI Hostage Rescue Team
United States Marine Corps
Specifications
Weight
HK416C: 2.950 kg (6.50 lb)
D10RS: 3.020 kg (6.66 lb)
D14.5RS: 3.490 kg (7.69 lb)
D16.5RS: 3.560 kg (7.85 lb)
D20RS: 3.855 kg (8.50 lb)
M27 IAR: 3.600 kg (7.94 lb)
Length
HK416C: 690 mm (27.2 in) stock extended / 560 mm (22.0 in) stock collapsed
D10RS: 797 mm (31.4 in) stock extended / 701 mm (27.6 in) stock collapsed
D14.5RS: 900 mm (35.4 in) stock extended / 804 mm (31.7 in) stock collapsed
D16.5RS: 951 mm (37.4 in) stock extended / 855 mm (33.7 in) stock collapsed
D20RS: 1,037 mm (40.8 in) stock extended / 941 mm (37.0 in) stock collapsed
M27 IAR: 940 mm (37.0 in) stock extended / 840 mm (33.1 in) stock collapsed
Barrel length
HK416C: 228 mm (9.0 in)
D10RS: 264 mm (10.4 in)
D14.5RS: 368 mm (14.5 in)
D16.5RS: 419 mm (16.5 in)
D20RS: 505 mm (19.9 in)
M27 IAR: 420 mm (16.5 in)
Width
78 mm (3.1 in)
Height
HK416C: 236 mm (9.3 in)
HK416 and M27 IAR: 240 mm (9.4 in)
Cartridge
5.56×45mm NATO
Action
Short-stroke piston, rotating bolt
Rate of fire
700 – 900 rounds/min (cyclic) HK416
850 rounds/min (cyclic) HK416A5

Muzzle velocity
Varies by barrel length and type of round used.
Feed system
20, 30-round STANAG magazine or 100-round Beta C-Mag
Sights
Rear rotary diopter sight and front post, Picatinny rail
The information contained on this page is unclassified, approved for public dissemination and is released under CC-BY-SA Licensing Agreement.