Heckler & Koch HK45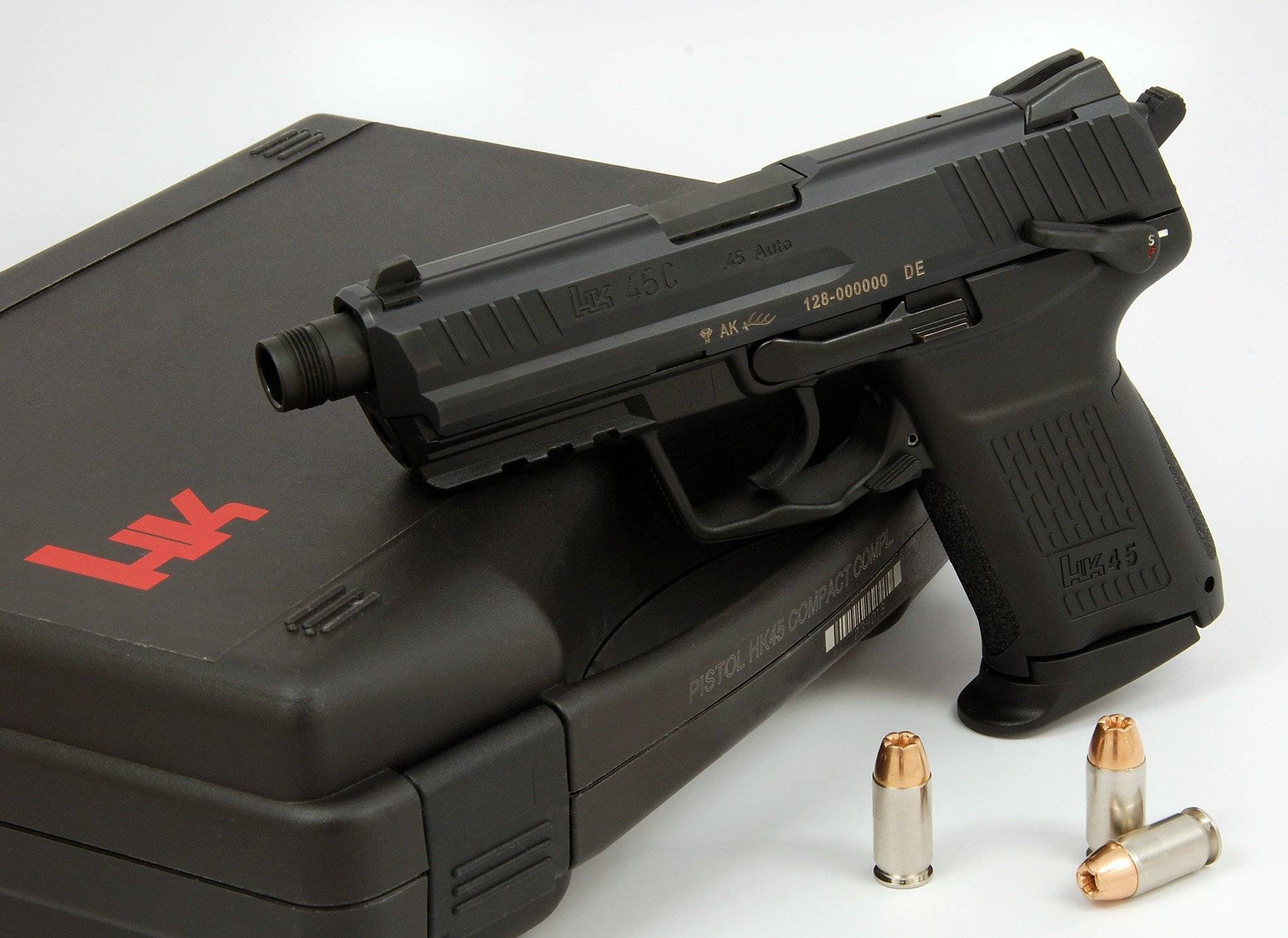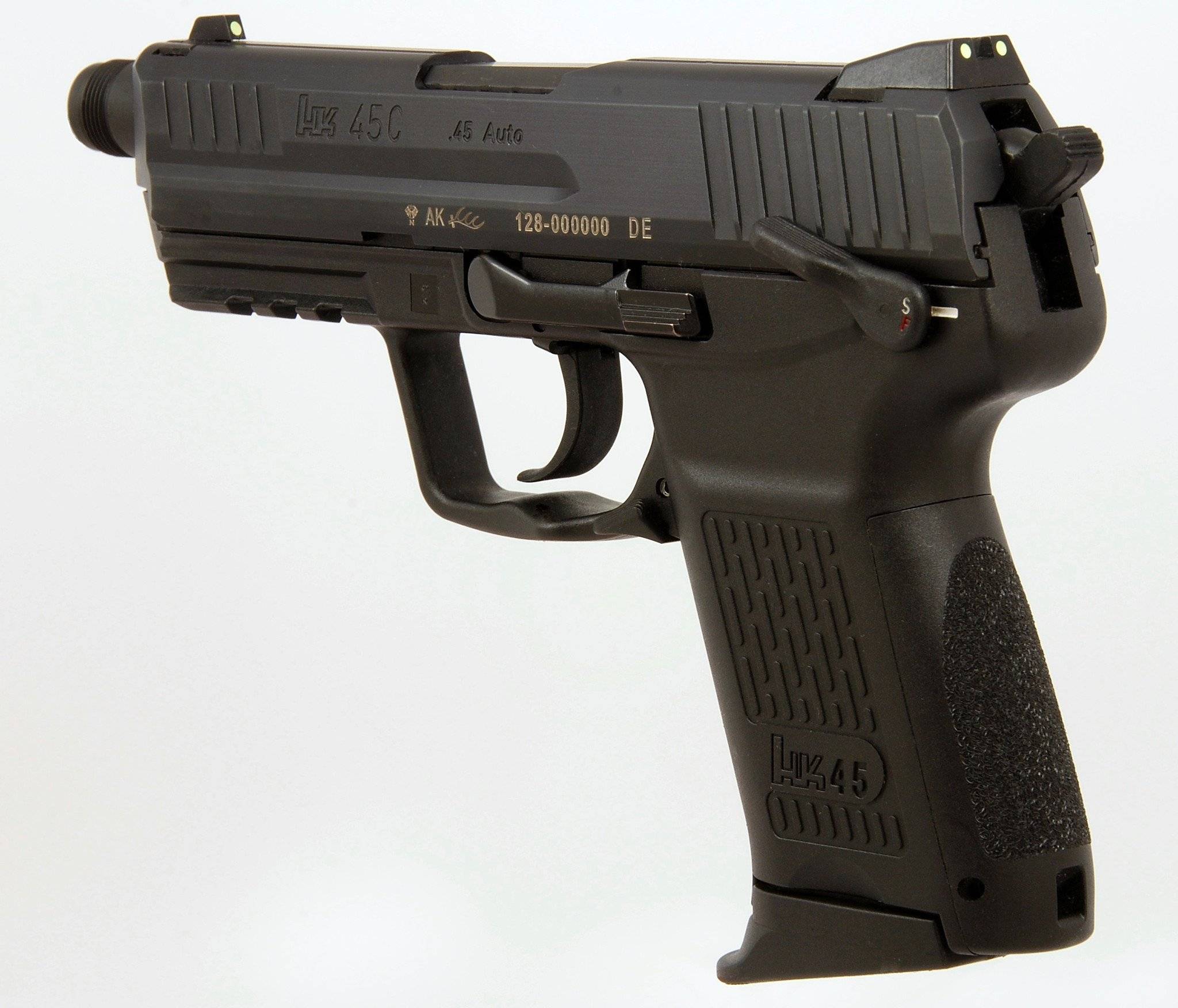 The HK45 was designed to meet requirements set forth in the U.S. Military Joint Combat Pistol program which had the purpose of arming the U.S. Military with a .45 ACP semi-automatic pistol instead of the 9mm M9 pistol. The Joint Combat Pistol program was suspended indefinitely in 2006, and the M9 pistol remains the standard issue handgun for the U.S. Military. Even though the Joint Combat Pistol program had ended, HK decided to make the HK45 available on the commercial market as well as to law enforcement and military groups. Heckler & Koch, along with Larry Vickers, an ex-Delta Force operator, and Ken Hackathorn led the development of the HK45 to meet Joint Combat Pistol program requirements which was canceled due to the price of re-arming the entire military.
Specifications
Weight
785 g (27.7 oz) (HK45)
717 g (25 oz) (HK45 Compact)
Length
191 mm (7.5 in) (HK45)
183 mm (7.2 in) (HK45 Compact)
Barrel length
115 mm (4.5 in) (HK45)
99 mm (3.9 in) (HK45 Compact)
Width
36 mm (1.4 in) (HK45)
29 mm (1.1 in) (HK45 Compact)
Height
148 mm (5.8 in) (HK45)
128.5 mm (5.1 in) (HK45 Compact)
Caliber
.45 ACP
Action
Short recoil operated, Browning-type tilting barrel, locked breech
Feed system
Detachable box magazine; capacities:
HK45: HK45C:
Sights
Drift adjustable 3-dot Super-LumiNova night sight system
The information contained on this page is unclassified, approved for public dissemination and is released under CC-BY-SA Licensing Agreement.