Island-Class Patrol Boat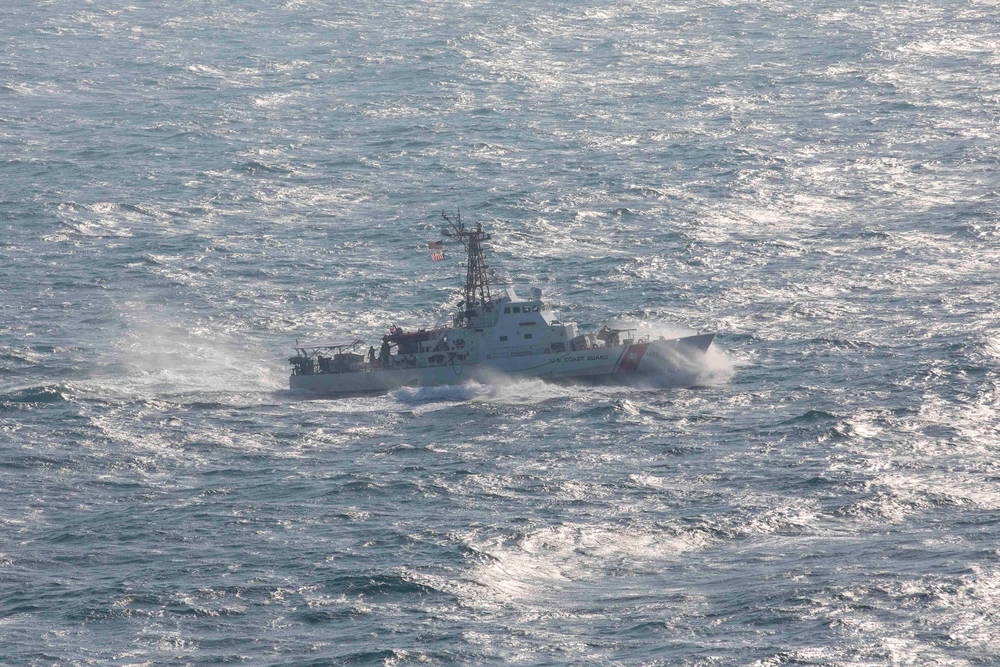 The Island-class patrol boat is a class of cutters of the United States Coast Guard. 49 cutters of the class were built, of which 41 remain in commission. Their hull numbers are WPB-1301 through WPB-1349.
Builder:
Bolinger Shipyard
Lockport, Louisiana
General characteristics
Class & type:
Island-class patrol boat (WPB)
Displacement:
168 tons
Length:
110 ft (34 m)
Beam:
21 ft (6.4 m)
Draft:
6.5 ft (2.0 m)
Propulsion:
2 Paxman Valenta or Caterpillar diesels
Speed:
29.5 knots
Range:
3,300 miles
Endurance:
5 days
Boats & landing
craft carried:
1 - Cutter Boat Medium (Yamaha 90 HP outboard engine)
Complement:
16 (2 officers, 14 enlisted)
Sensors and
processing systems:
AN/SPS-64V radar
Armament:
Mk 38 25 mm chain gun
2 x M2 .50-cal MG
Aircraft carried:
None
The 110' Island-class patrol boats are a U.S. Coast Guard modification of a highly successful British-designed patrol boat. With excellent range and seakeeping capabilities, the Island class, all named after U.S. islands, replaced the older 95-foot Cape-class cutters. These cutters are equipped with advanced electronics and navigation equipment and are used on the front lines of the Coast Guard's Maritime Homeland Security, Migrant Interdiction, Fisheries Enforcement, and Search-and-Rescue missions.
The information contained on this page is unclassified, approved for public dissemination and is released under CC-BY-SA Licensing Agreement.