Learjet 35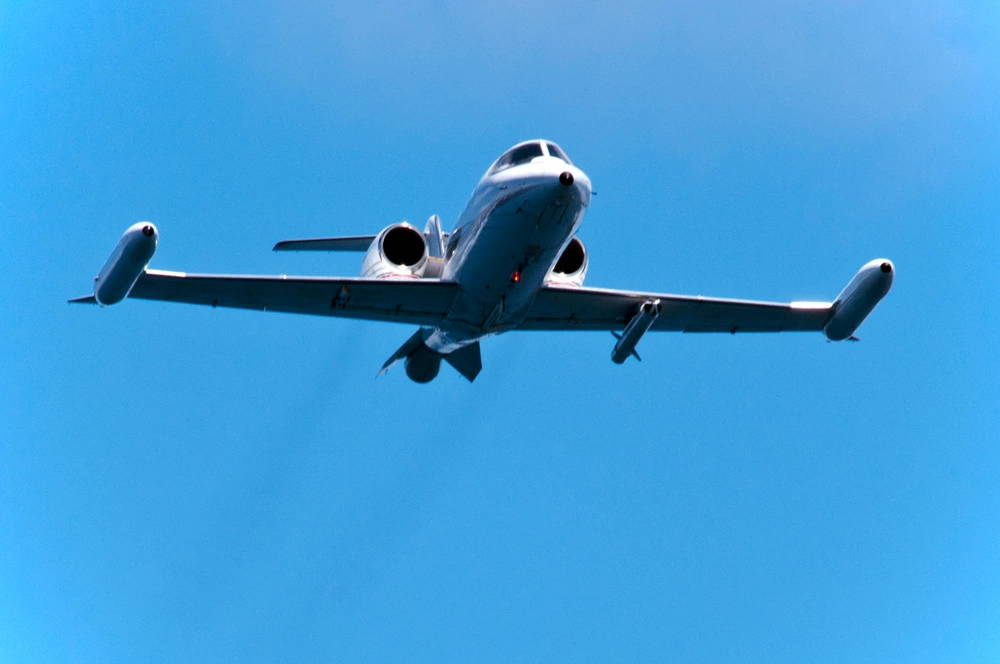 The Learjet Model 35 and Model 36 are a series of American multi-role business jets and military transport aircraft. When used by the United States Air Force they carry the designation C-21A.
The aircraft are powered by two Garrett TFE731-2 turbofan engines. Its cabin can be arranged for 6-8 passengers. The Model 36 has a shortened passenger area in the fuselage, in order to provide more space in the aft fuselage for fuel tanks. It is designed for longer-range mission capability.
The engines are mounted in nacelles on the sides of the aft fuselage. The wings are equipped with single-slotted flaps. The wingtip fuel tanks distinguish the design from other aircraft having similar functions.
| | |
| --- | --- |
| Role | Business jet |
| Manufacturer | Learjet |
| First flight | 22 August 1973 |
| Status | Operational |
| Produced | 1973-1994 |
| Number built | 738 |
| Developed from | Learjet 25 |
C-21A

The C-21A is an "off the shelf" military variant of the Learjet 35A, with room for eight passengers and 42 ft³ (1.26 m³) of cargo. In addition to its normal role, the aircraft is capable of transporting litters during medical evacuations. Delivery of the C-21A fleet began in April 1984 and was completed in October 1985. Dyncorp International provides full contractor logistics support at seven worldwide locations.
There are 38 Air Force active duty aircraft, and 18 Air National Guard aircraft in the C-21A fleet. On 1 April 1997, all continental U.S.-based C-21As were realigned under Air Mobility Command, with the 375th Airlift Wing at Scott Air Force Base, Illinois, as the lead command. C-21As stationed outside the continental United States are assigned to the theater commanders.
The information contained on this page is unclassified, approved for public dissemination and is released under CC-BY-SA Licensing Agreement.