Lockheed HC-130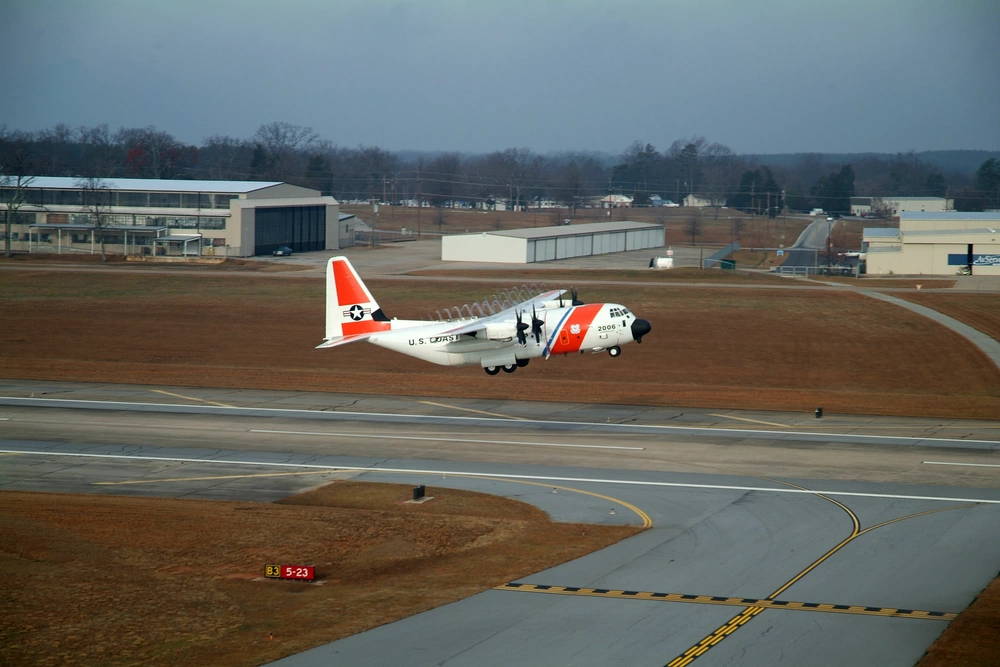 The Lockheed HC-130 is an extended-range, search and rescue (SAR) and Combat search and rescue (CSAR) version of the C-130 Hercules transport. The HC-130H and HC-130J versions are operated by the United States Coast Guard in a SAR and maritime reconnaissance role. The HC-130P Combat King and HC-130J Combat King II models are operated by the United States Air Force for long-range SAR and CSAR. The USAF variants also execute on scene CSAR command and control, airdrop para-rescue forces and equipment, and are also capable of providing air refueling to appropriately equipped helicopters in flight. In this latter role, they are primarily used to extend the range and endurance of combat search and rescue helicopters.
U.S. Coast Guard
The new HC-130J aircraft are derived from the Lockheed Martin KC-130J tanker operated by the U.S. Marine Corps. The USCG has six HC-130Js in service, but they are not capable of refueling helicopters in flight. The first delivery of this variant to the United States Coast Guard was in October 2003. They initially operated in a logistic support role until they received significant modifications, including installations of a large window on each side of the fuselage to allow crew members to visually scan the sea surface, the addition of an inverse synthetic aperture sea search radar, flare tubes, a forward-looking infrared/electro-optical sensor, a gaseous oxygen system for the crew and an enhanced communications suite. The first of these modified Coast Guard HC-130Js was delivered in March 2008.
Role
CSAR/rescue aircraft

National origin

United States
Manufacturer
Lockheed
Lockheed Martin
First flight
1959
2002 (USCG HC-130J)
29 July 2010 (USAF HC-130J)
Introduction
1959
Status
active
Primary users
United States Air Force
United States Coast Guard

Developed from

Lockheed C-130 Hercules
Specifications (HC-130H)
General characteristics
Crew: USAF: 10; USCG: 5 to 7, contingent on mission
Length: 97 ft 9 in (29.8 m)
Wingspan: 132 ft 7 in (40.4 m)
Height: 38 ft 3 in (11.6 m)
Wing area: 1,745 ft² (162.1 m²)
Empty weight: 76,780 lb (34,826 kg)
Max. takeoff weight: 175,000 lb (79,379 kg)
Powerplant: 4 × Allison T56-A-15 turboprops, 4,300 shp (3,210 kW) each
Performance
Maximum speed: 330 kn (480 mph, 611 km/h)
Cruise speed: 290 kn (333 mph, 537 km/h)
Range: 4,500 nmi (5,178 mi, 8,334 km)
Service ceiling: 33,000 ft (10,000 m)
The information contained on this page is unclassified, approved for public dissemination and is released under CC-BY-SA Licensing Agreement.