Lockheed Martin Stalker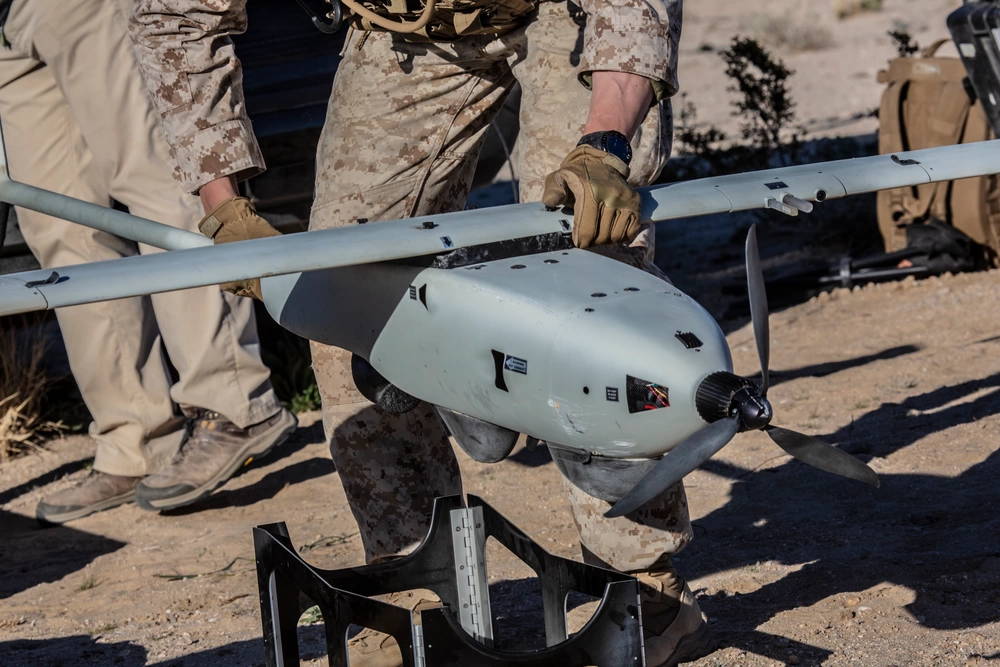 The Stalker is a hand-launched, electrically-powered unmanned aerial vehicle developed by Lockheed Martin Skunk Works for an unspecified customer, presumably United States Special Operations Command.
| | |
| --- | --- |
| Role | Unmanned Aerial Vehicle |
| National origin | United States of America |
| Manufacturer | Lockheed Martin Skunk Works |
| First flight | 2006 |
| Introduction | 2006 |
| Primary user | United States Special Operations Command |
Design and development
The Lockheed Martin Stalker was created in 2006 by the same Skunk Works team responsible for the Desert Hawk. It is hand launched and belly landed, has a quiet electric motor and propeller, and carries a detachable camera payload. The camera system has modules for daylight, low light, and infrared. The camera system can be removed and replaced with dropable payloads.

A propane fuel cell powered version of the Stalker with 8 hours endurance (quadruple the 2 hours available on battery power) has been developed.

In July 2012, a Stalker demonstrated, in a wind tunnel test, a capability of in excess of 48 hours continuous flight while being powered by a ground-based laser system. Following the wind tunnel test, Lockheed and LaserMotive Inc. performed a series of outdoor tests with the laser powering system the next month. The flight tests went successfully, and accomplishments included:
Demonstrating net positive power to the Stalker in flight, at ranges up to 600 meters.
Proving that the laser did not damage the Stalker and that the addition of the laser receiver did not impact its normal flight operations or aerodynamics.
Operating multiple test flights in a range of desert conditions (day and night, high temperatures, and strong winds), demonstrating the ruggedness of the Stalker-mounted laser receiver power system.
The beam director tracking the receiver for long periods, with centimeter accuracy at 500 meters, despite turbulence and aircraft maneuvers.
In August 2013, Lockheed revealed an improvement of the Stalker XE with an endurance of 13 hours. The previous version used a 2.2 liter liquid propane tank, while the new version uses a 3.2 liter tank. Both versions use the same fuel cell. Stalker UAVs have been used by Army and Marine Special Forces in Afghanistan to detect improvised explosive devices. Users haven't requested changes to the airframe, but have requested endurance changes, with aircraft being put in the air two to three times a day, every day. Several potential foreign sales are under negotiation, with customers and numbers of systems being undisclosed. Lockheed also revealed that they plan to continue testing the laser-charged Stalker. The current laser apparatus, built by LaserMotive, is about the size of a horse trailer, and they are working to reduce its size to something that can be used for tactical operations. Ideal size is about the same as "two travel suitcases put together."

Specifications (Stalker)
The information contained on this page is unclassified, approved for public dissemination and is released under CC-BY-SA Licensing Agreement.