M240 machine gun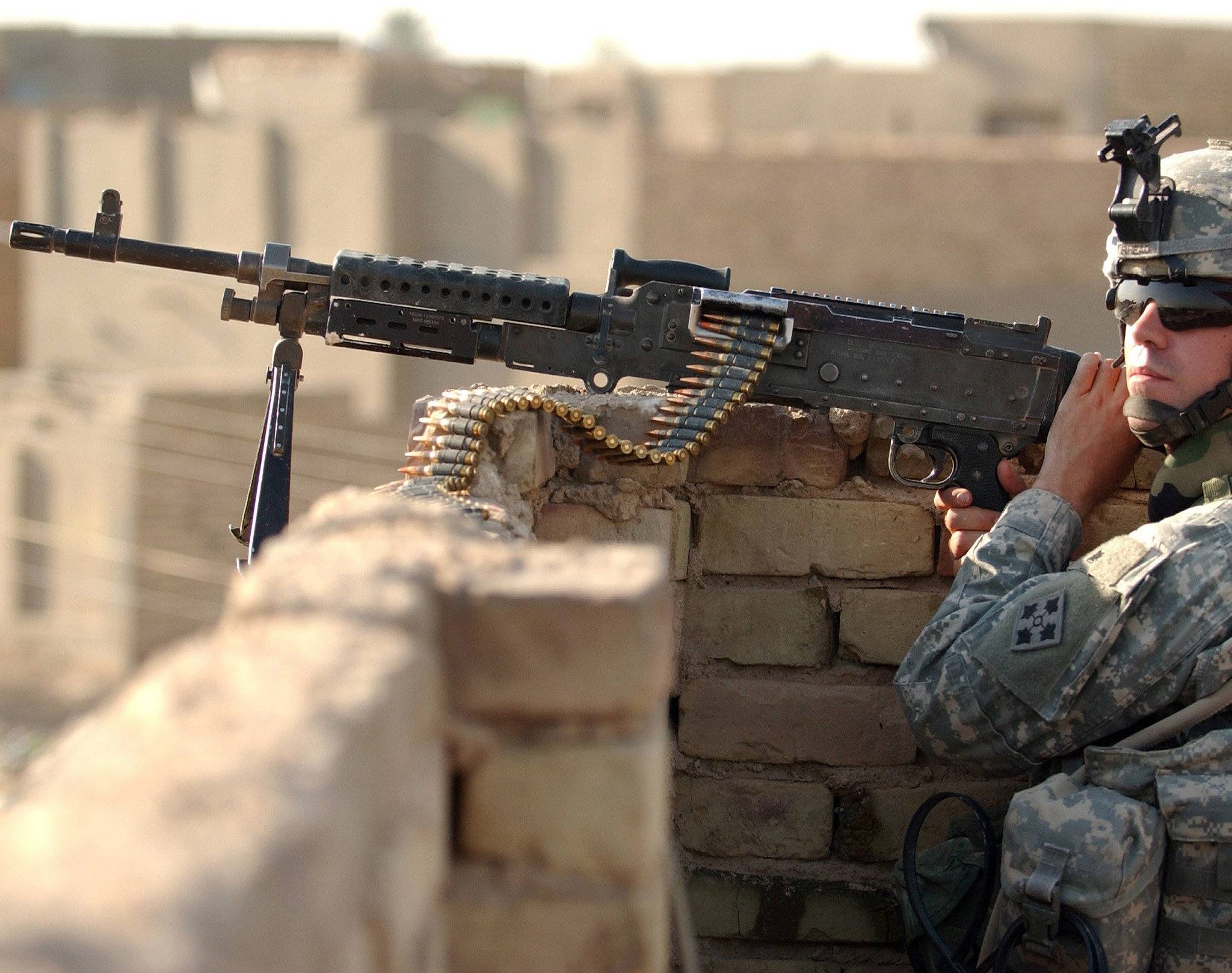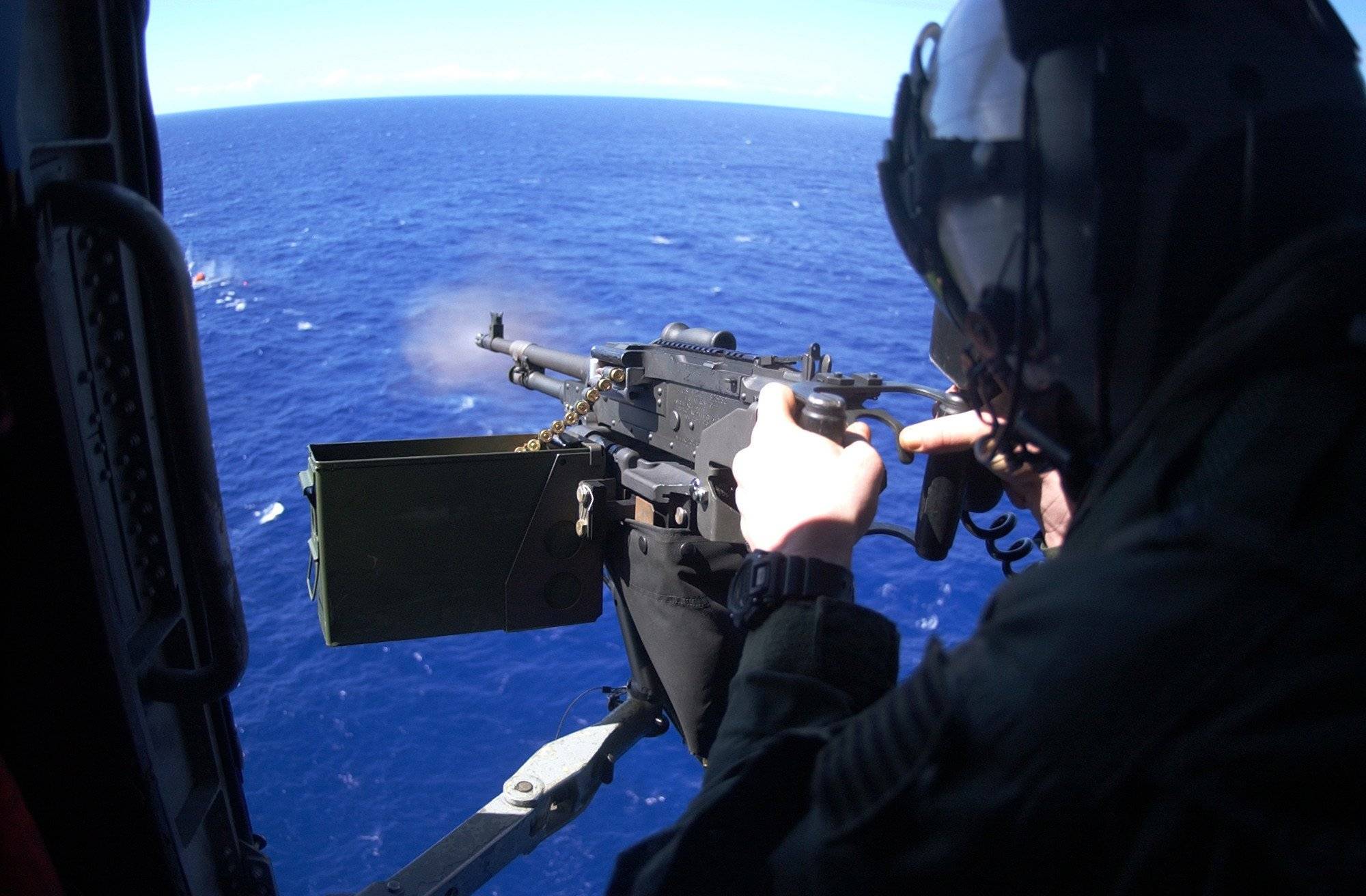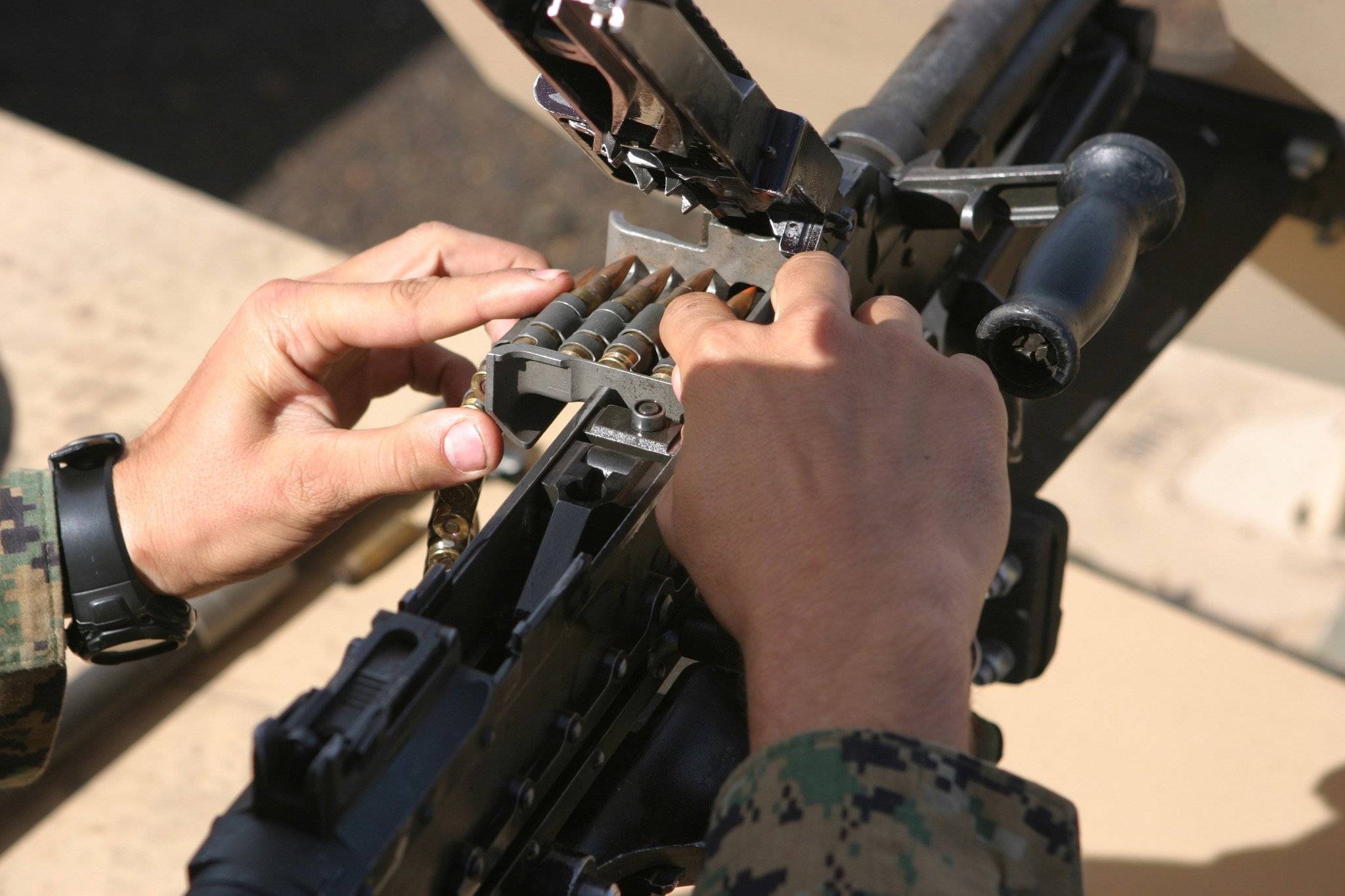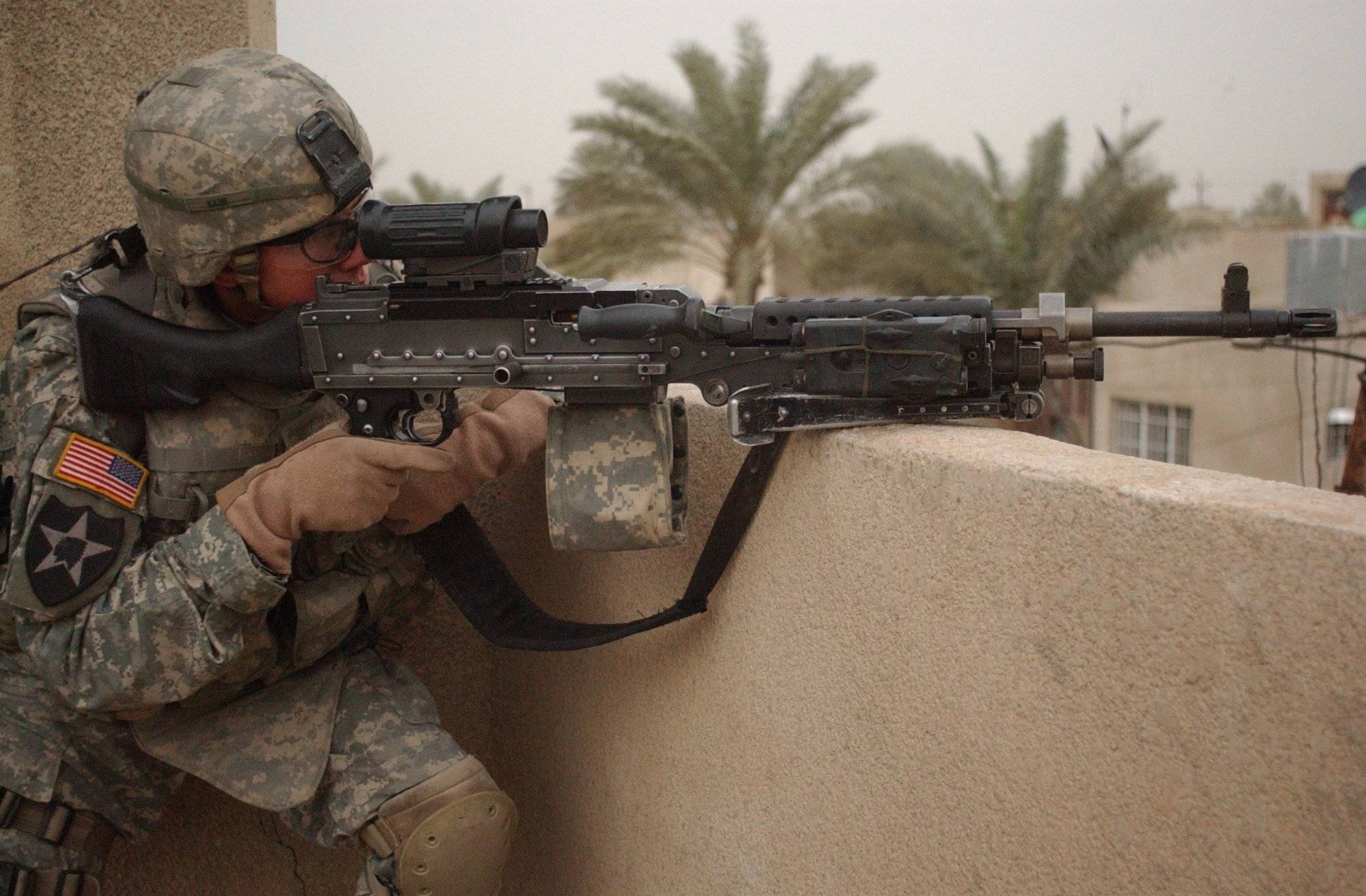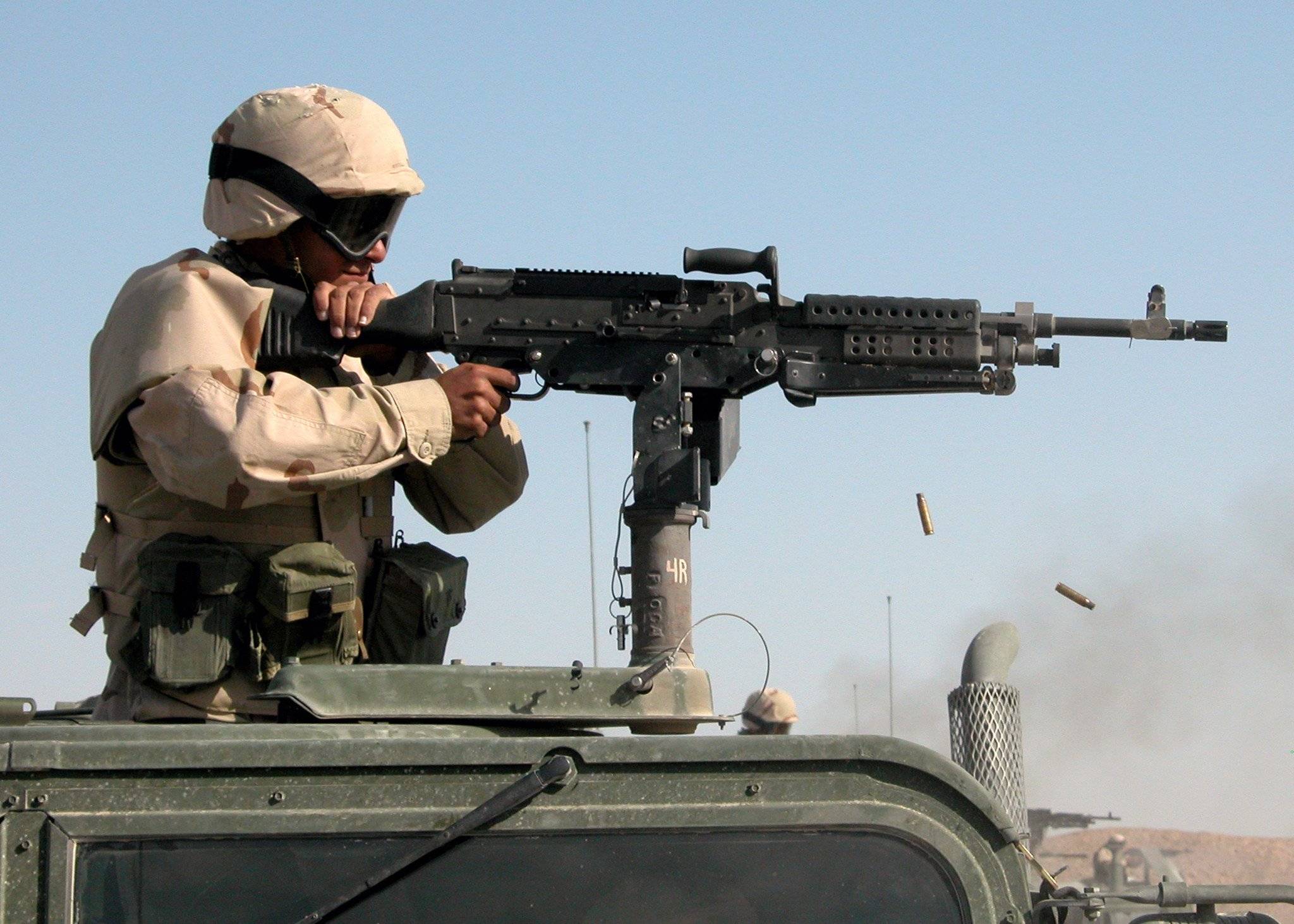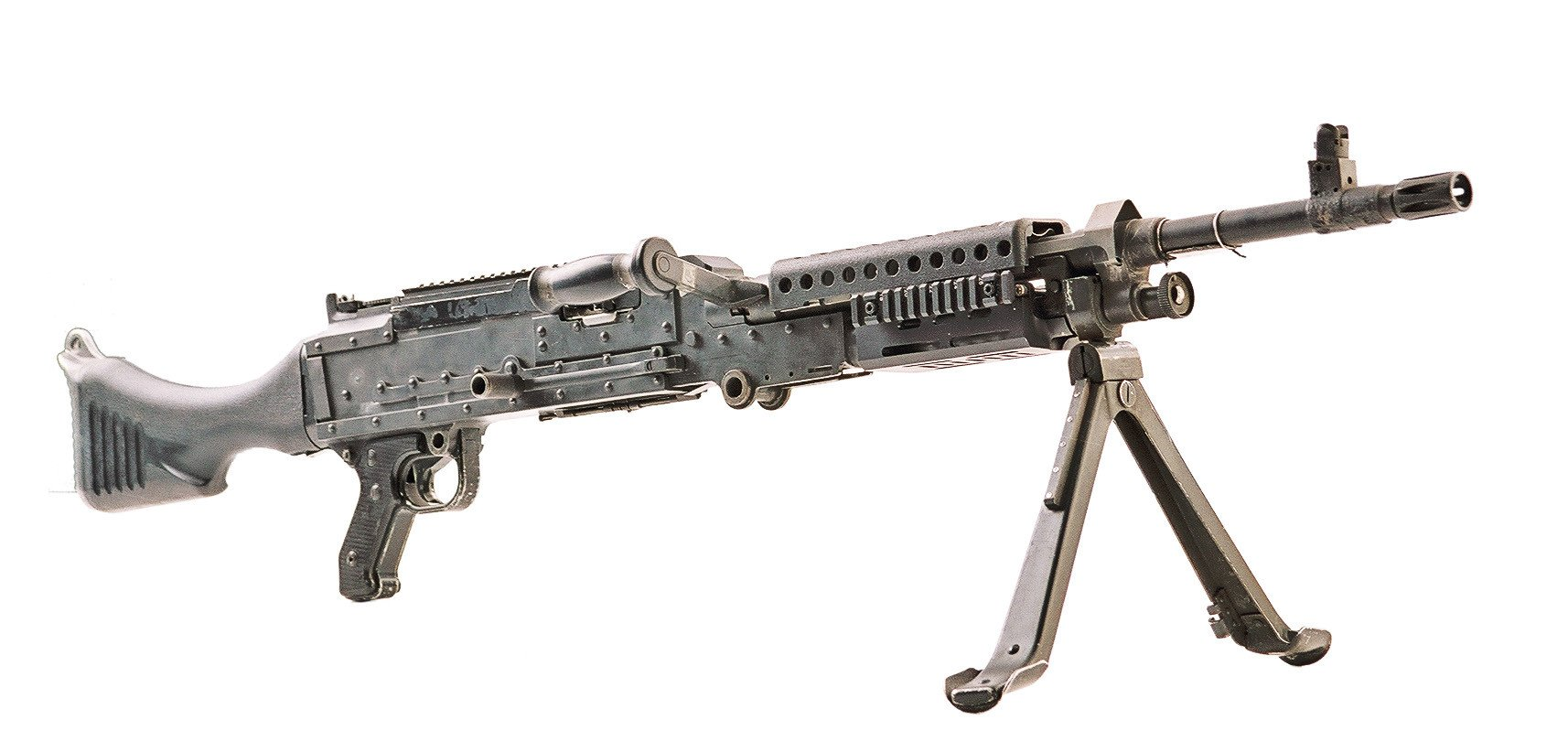 The M240, officially Machine Gun, 7.62mm, M240, is the US military designation for the FN MAG (Mitrailleuse d'Appui Général, meaning General Purpose Machine Gun), a family of belt-fed, gas-operated medium machine guns firing the 7.62×51mm NATO cartridge.

The M240 has been used by the United States Armed Forces since the late-1970s. It is used extensively by infantry, most often rifle companies; as well as ground vehicles; watercraft; and aircraft. Despite not being the lightest medium machine gun in service, it is highly regarded for reliability, and its standardization among NATO members is also seen as a major advantage.
All variants are fed from disintegrating belts, and are capable of firing most types of 7.62 mm (.308) NATO ammunition. M240 variants can use non-disintegrating belts (following replacement of a few easily swappable parts). There are significant differences in weight and some features among some versions which restrict interchangeability of parts. The M240s used by the US military are currently manufactured by FN Manufacturing, a US-based branch of FN Herstal.

The M240B and M240G (see Variants section) are usually fired from an integrated bipod, a vehicular mount, an M192 tripod that is mostly used by the U.S. Army; and the M122 tripod (a slightly updated M2 tripod) that is mostly used by the U.S. Marine Corps.
M240G Varient