M27 Infantry Automatic Rifle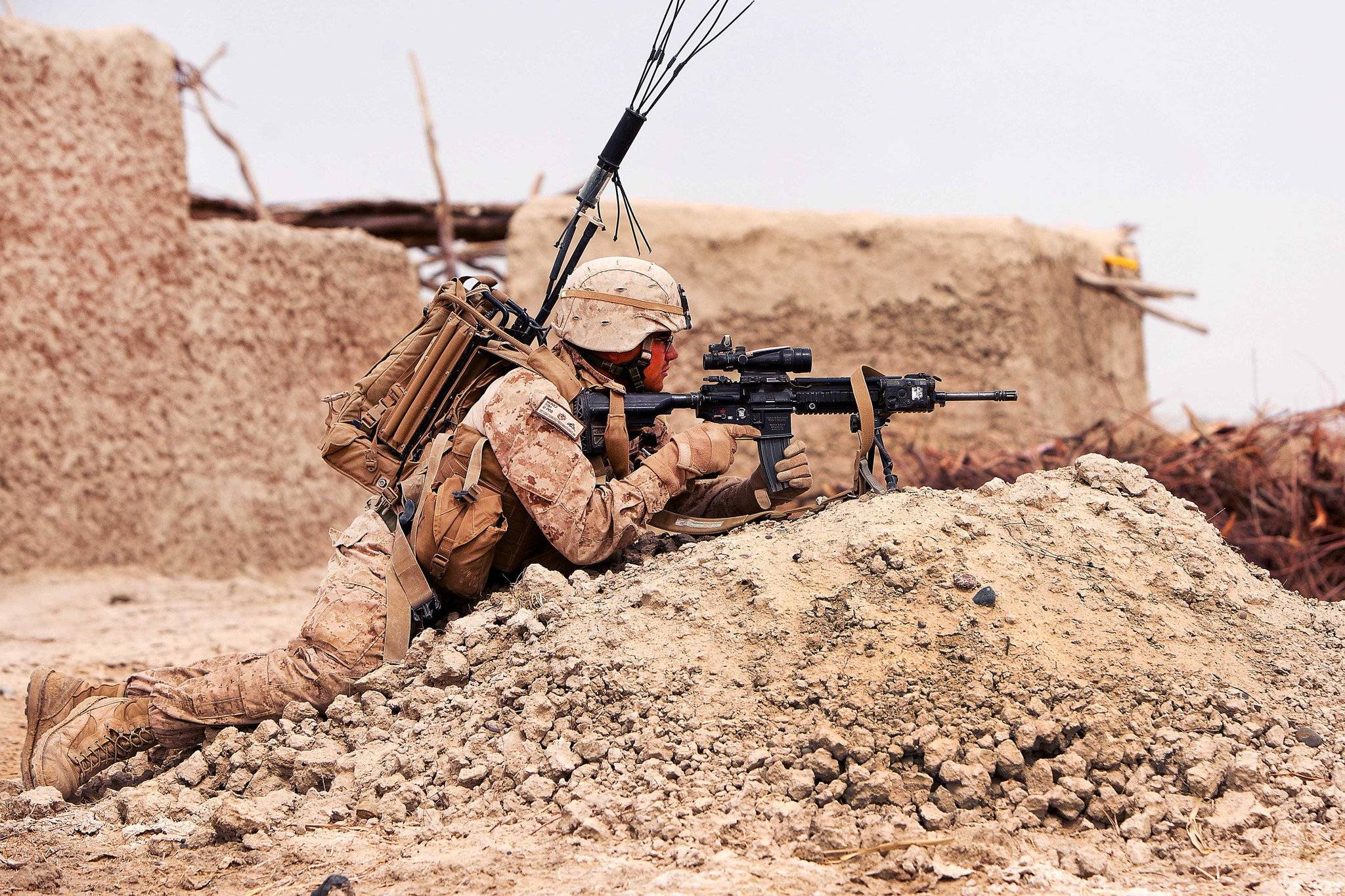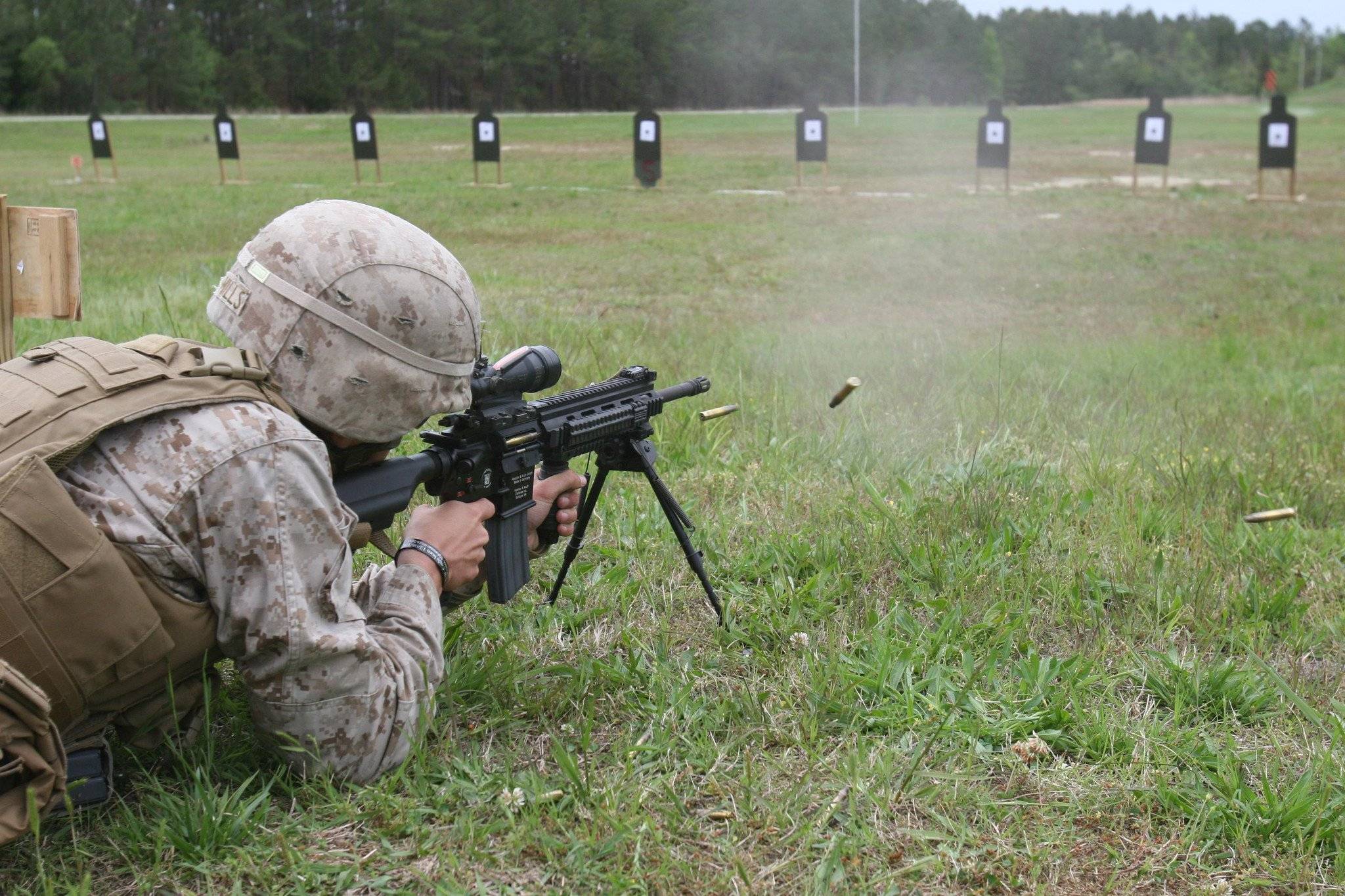 The M27 Infantry Automatic Rifle (IAR) is a lightweight, magazine-fed 5.56mm weapon used by the United States Marine Corps. It is intended to enhance an automatic rifleman's maneuverability and displacement speed, and it is based on the HK416. The U.S. Marine Corps is planning to purchase 6,500 IARs to replace a portion of the M249 light machine guns currently employed by automatic riflemen within Infantry and Light Armored Reconnaissance Battalions. Approximately 8,000–10,000 M249s will remain in service at the company level to be used at the discretion of company commanders. The United States Army does not plan to purchase the IAR.
Combat reviews
4th Platoon, Alpha Company, 1st Battalion 3rd Marines was deployed to Afghanistan in April 2011 with 84 IARs. Former SAW gunners initially did not like the M27, but appreciated it as time went on. It weighed 9 lb loaded, compared to 22 lb for an M249, which was a significant difference when on 5-hour long missions. Gunners said it was "two weapons in one," being able to fire single shots accurately out to 800 meters and have fully automatic fire. It also blended in with standard M16-style service rifles, so the enemy did not know who was a machine gunner. The battalion leadership also saw the M27 as better at preventing collateral damage, as it is more controllable on automatic than the M249. Concern of volume of fire loss was made up for through training courses developed in December 2010. With the M249 SAW, the idea of suppression was volume of fire and the sound of the machine gun. With the M27 IAR, the idea of suppression shifts to engaging with precision fire, as it has rifle accuracy at long range and automatic fire at short range. Shooters transitioned from long-range precision fire at 700 meters to short-to-medium suppressive fire at 200 meters, both while in the prone position. Some gunners in combat have been used as designated marksman. An M27 gunner with one aimed shot has the effect of three or four automatic shots from the SAW, and still has the option of a heavier volume with an accurate grouping.

Marines issued with the M27 enjoy its familiarity with the M4-style weapons in service. It is more friendly to troops due to its cleaner, lightweight system having fewer moving parts and jams. IAR gunners consider the rifle-grade accuracy to be a huge improvement over the SAW, despite the loss of sustained firing. With a shrinking budget, the Marine Corps is looking at ways to implement the IAR as a multipurpose weapon. Suggestions include use as an automatic rifle and as a designated marksman rifle.
Specifications
Weight
7.9 lb (3.6 kg) empty
Length
36.9 to 33 in (940 to 840 mm) w/ adjustable stock
Barrel length
16.5 in (420 mm)
Width
3.1 in (79 mm)
Height
9.4 in (240 mm)
Cartridge
5.56×45mm NATO
Action
Gas-operated short-stroke piston,rotating bolt
Rate of fire
Sustained: 40 rpm
Cyclic: 560 to 640 rpm
Feed system
30-round STANAG magazine
Sights
3.5x SAW Day Optic, flip-up rear rotary diopter sight and front post
The information contained on this page is unclassified, approved for public dissemination and is released under CC-BY-SA Licensing Agreement.