M39 Enhanced Marksman Rifle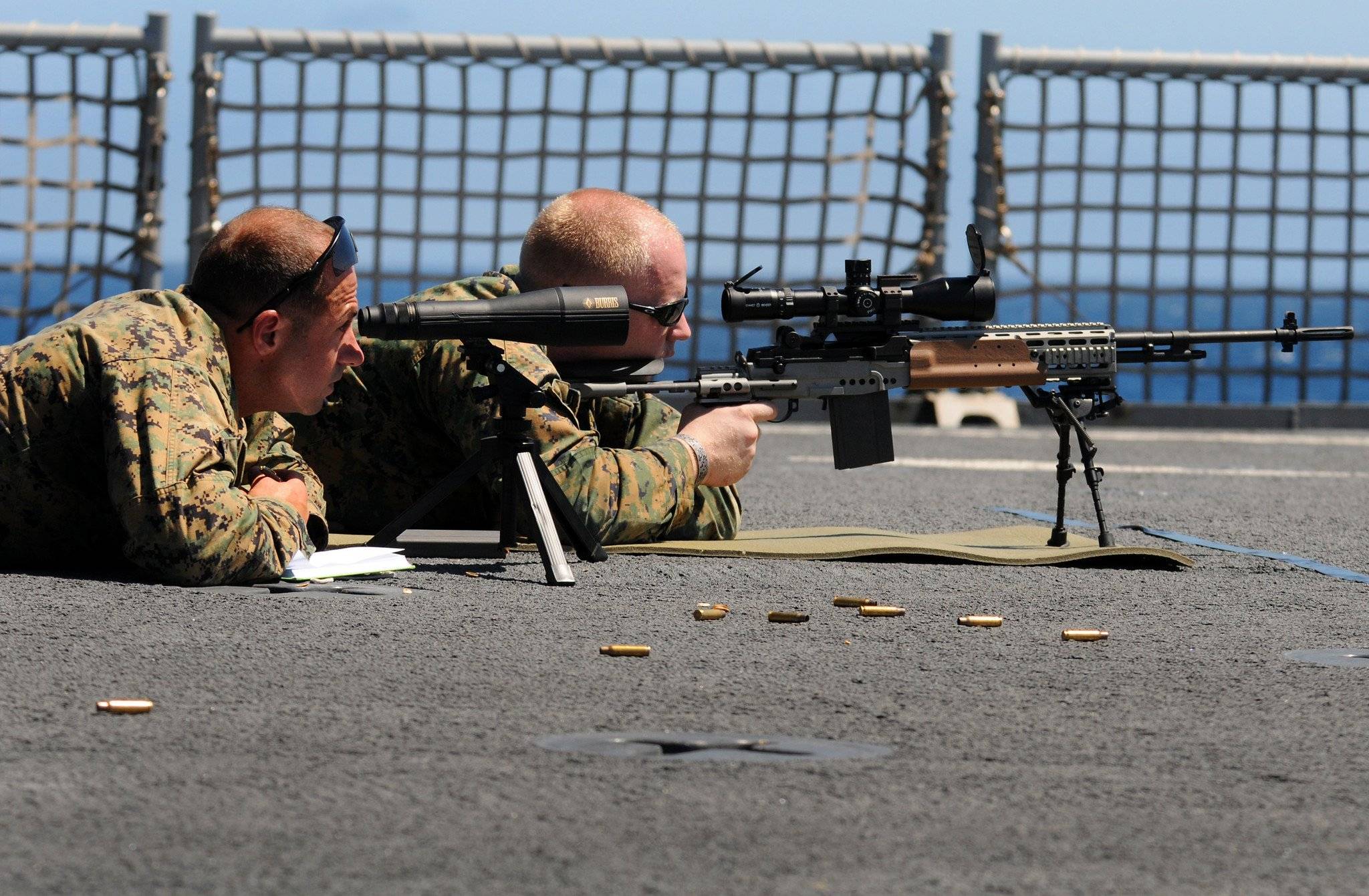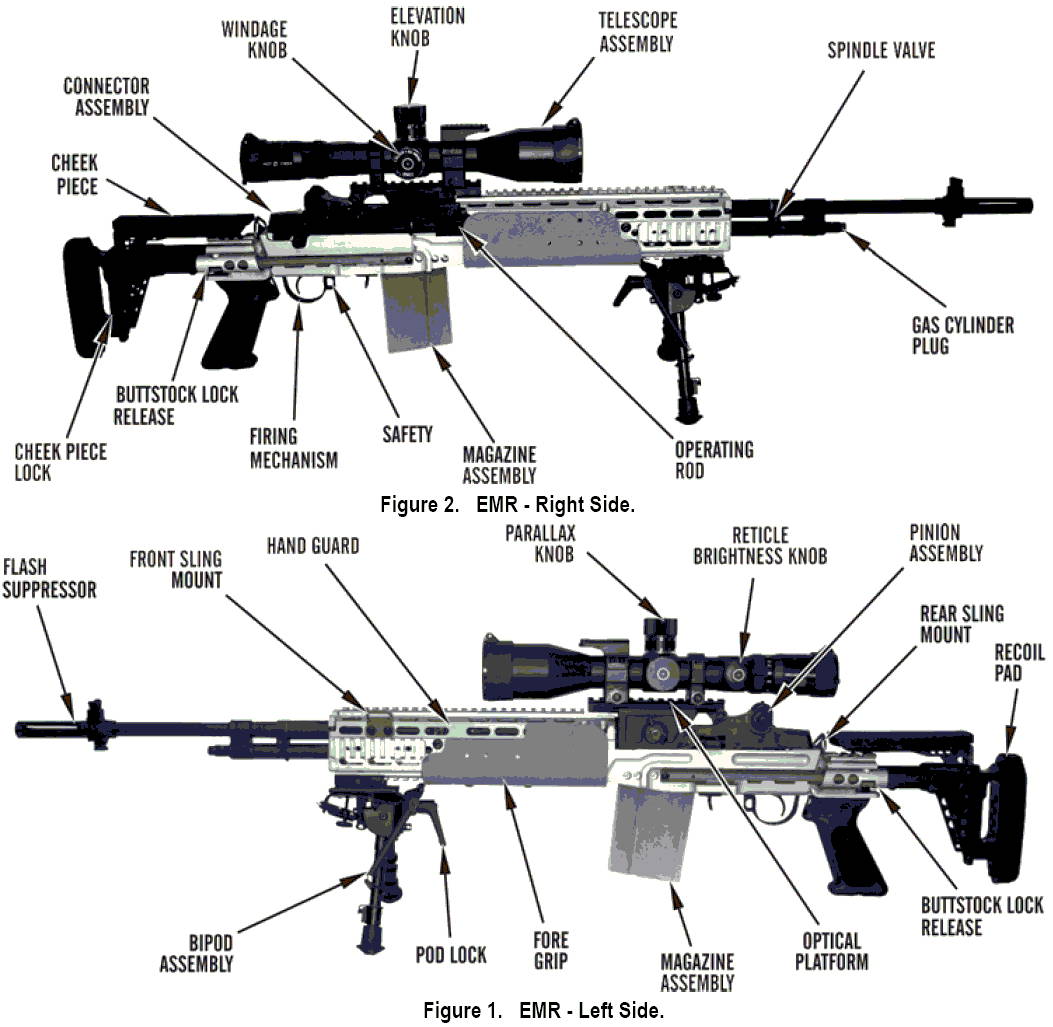 The M39 Enhanced Marksman Rifle (EMR, NSN 1005-01-553-5196; more formally the Rifle, 7.62 MM, M39 Enhanced Marksman Rifle (EMR)) is a semi-automatic, gas-operated designated marksman rifle chambered for the 7.62x51mm NATO cartridge. It is a modified and accurized version of the M14 rifle used by the United States Military. It is based on the current United States Marine Corps Designated Marksman Rifle (DMR), which it replaced.
The rifle is currently issued with match-grade M118LR 175-grain Long Range ammunition. The "basic" EMR (i.e., without telescopic sight, magazine, sling, basic issue items, cleaning gear, suppressor and bipod) weighs 13 pounds (5.9 kg) or less.
It has a resemblance to the Mk 14 Enhanced Battle Rifle.
Specifications
Weight
16.5 pounds (7.5 kg)
Length
44.2 inches (112 cm)
Barrel length
22 inches (56 cm)
Cartridge
7.62x51mm NATO
Action
Gas-operated, rotating bolt
Rate of fire
60 rpm
Muzzle velocity
2,837 ft/s (865 m/s)
Effective range
850 yards (780 m)
Feed system
20-round detachable box magazine
The information contained on this page is unclassified, approved for public dissemination and is released under CC-BY-SA Licensing Agreement.