M4 Carbine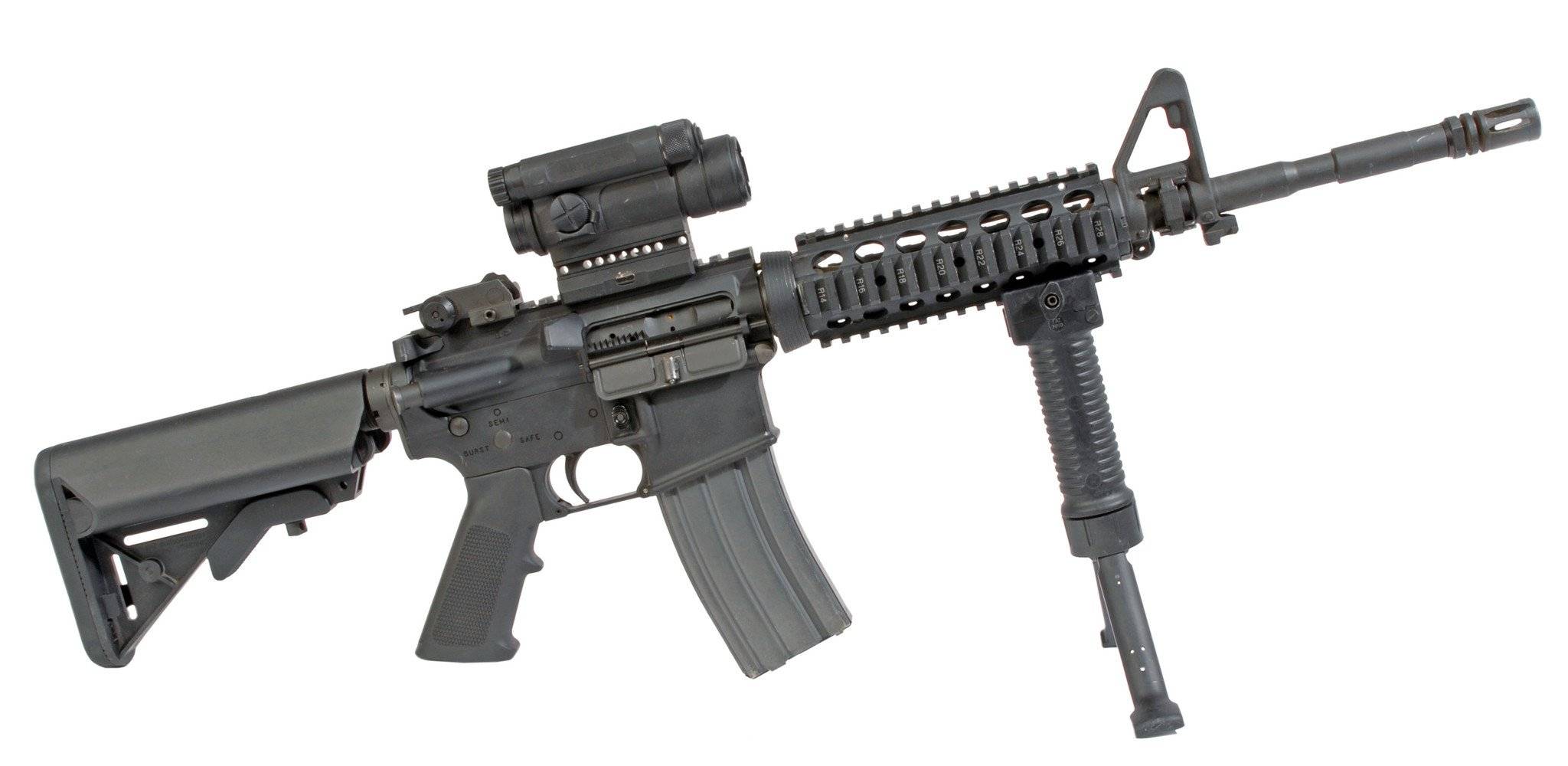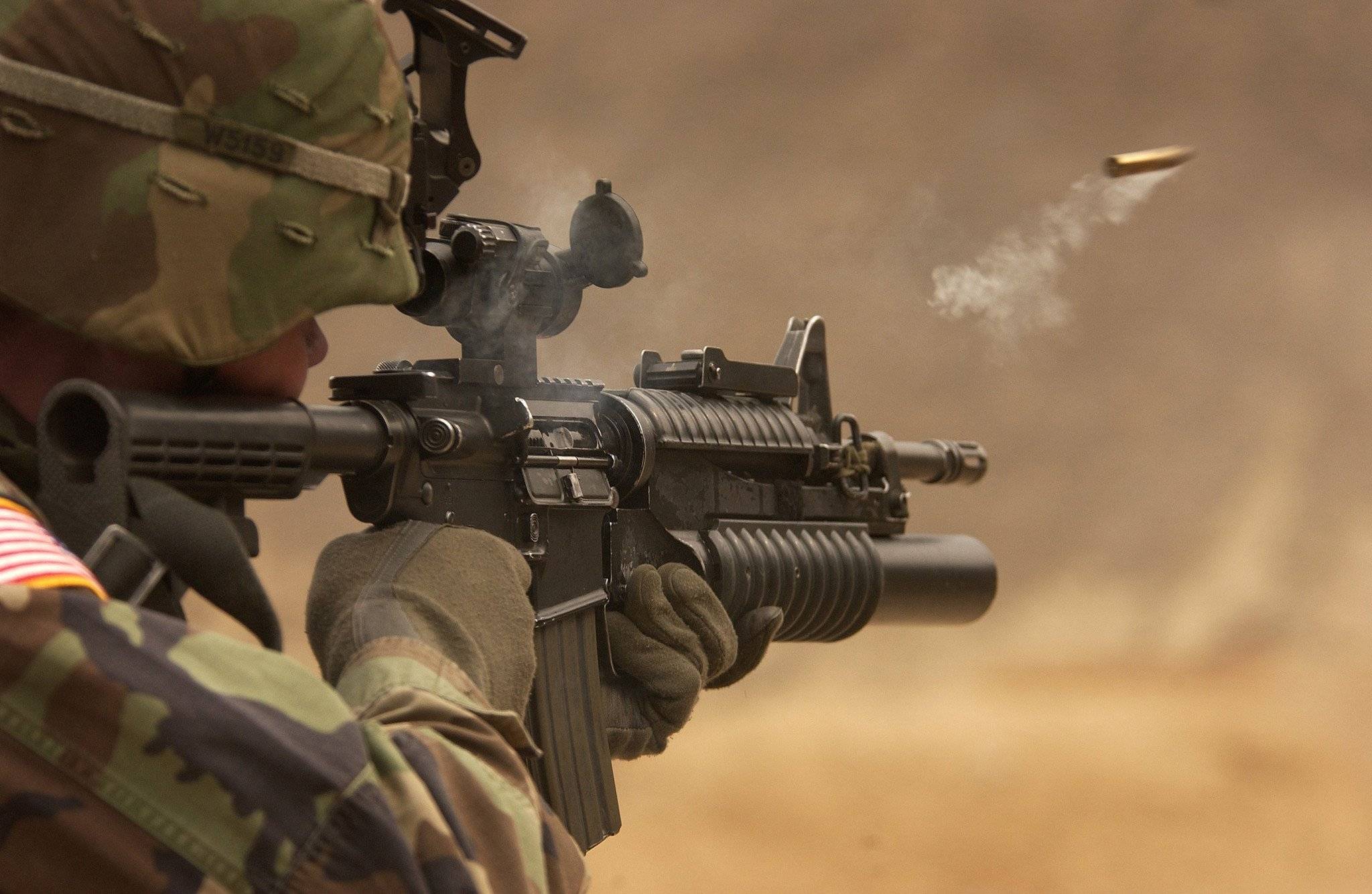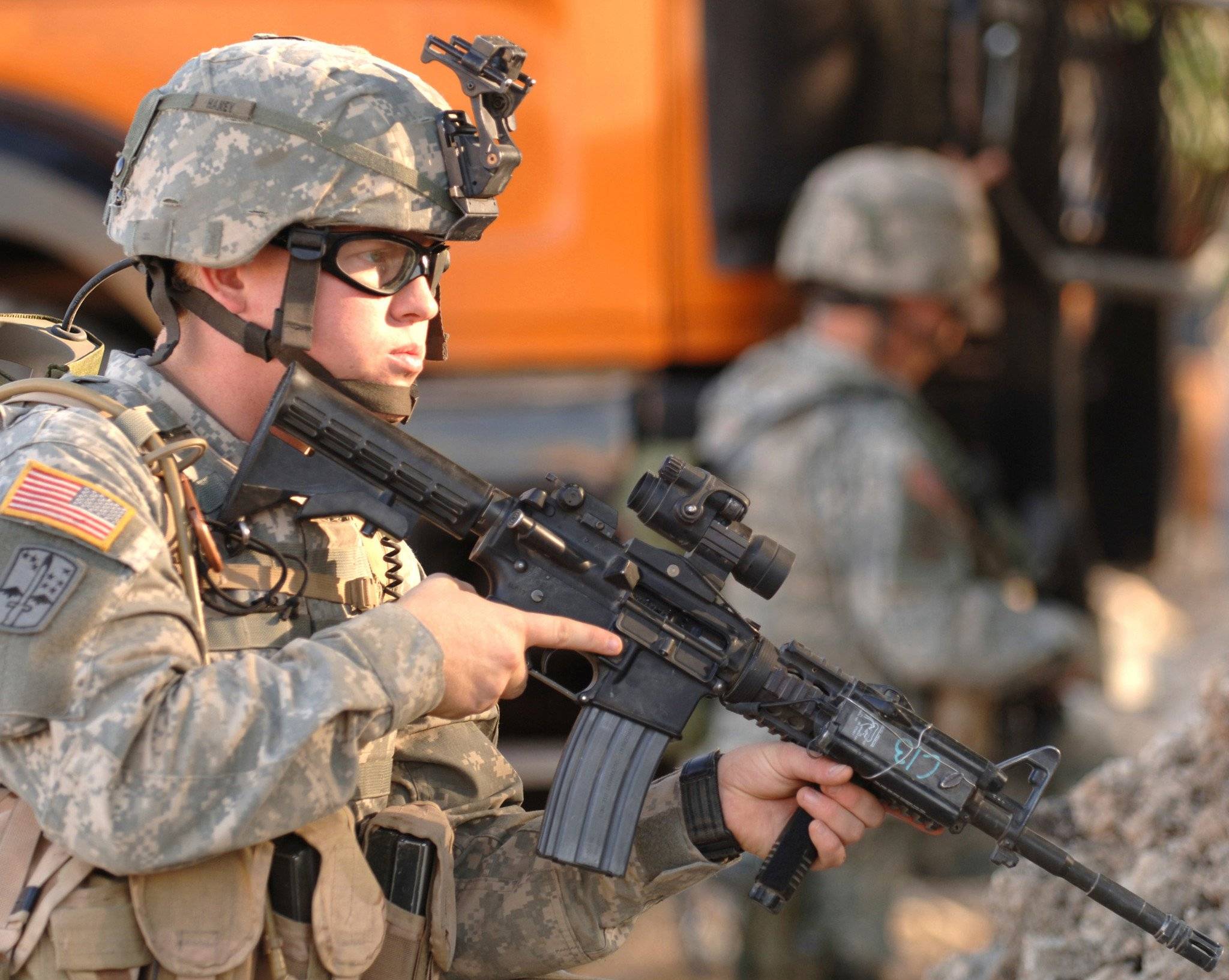 The M4 carbine is a family of firearms tracing its lineage back to earlier carbine versions of the M16 rifle, all based on the original AR-15 rifle designed by Eugene Stoner and made by ArmaLite. The M4 is a shorter and lighter variant of the M16A2 assault rifle, with 80% parts commonality.

It is a gas-operated, magazine-fed, selective fire, shoulder-fired weapon with a telescoping stock. A shortened variant of the M16A2 rifle, the M4 has a 14.5 in (370 mm) barrel, allowing its user to better operate in close quarters combat. Like the rest of the M16 family, it fires the .223 caliber, or 5.56mm NATO round. The M4 has selective fire options including semi-automatic and three-round burst (like the M16A2 and M16A4), while the M4A1 has the capability to fire fully automatic instead of three-round burst (like the M16A1 and M16A3). The carbine is also capable of mounting an M203 grenade launcher (the M203A1 with a 9-inch barrel as opposed to the standard 12-inch barrel of the M203 used on the M16 series) as well as its successor, the M320 grenade launcher.
The M4 carbine is heavily used by the U.S military. It will eventually replace the M16 rifle for most combat units in the United States Army. The winner of the Individual Carbine competition was to supplement the M4 carbine in U.S. Army service. This was for the U.S. Army only while all other services will continue to use the M4 carbine and M16 rifles. The Army cancelled the Individual Carbine competition without selecting a replacement rifle, and instead plans to equip soldiers with the improved M4A1.
Specifications
Weight
6.36 lb (2.88 kg) empty
7.5 lb (3.4 kg) with 30 rounds
Length
33 in (840 mm) (stock extended)
29.75 in (756 mm) (stock retracted)
Barrel length
14.5 in (370 mm)
Cartridge
5.56×45mm NATO
Action
Gas-operated, rotating bolt (Direct impingement)
Rate of fire
700–950 round/min cyclic

Muzzle velocity
2,900 ft/s (880 m/s)

Effective range
500 m for a point target and 600 m for an area target

Feed system
30 round box magazine or other STANAG magazines.
Sights
Iron or various optics
The information contained on this page is unclassified, approved for public dissemination and is released under CC-BY-SA Licensing Agreement.