M9 Bayonet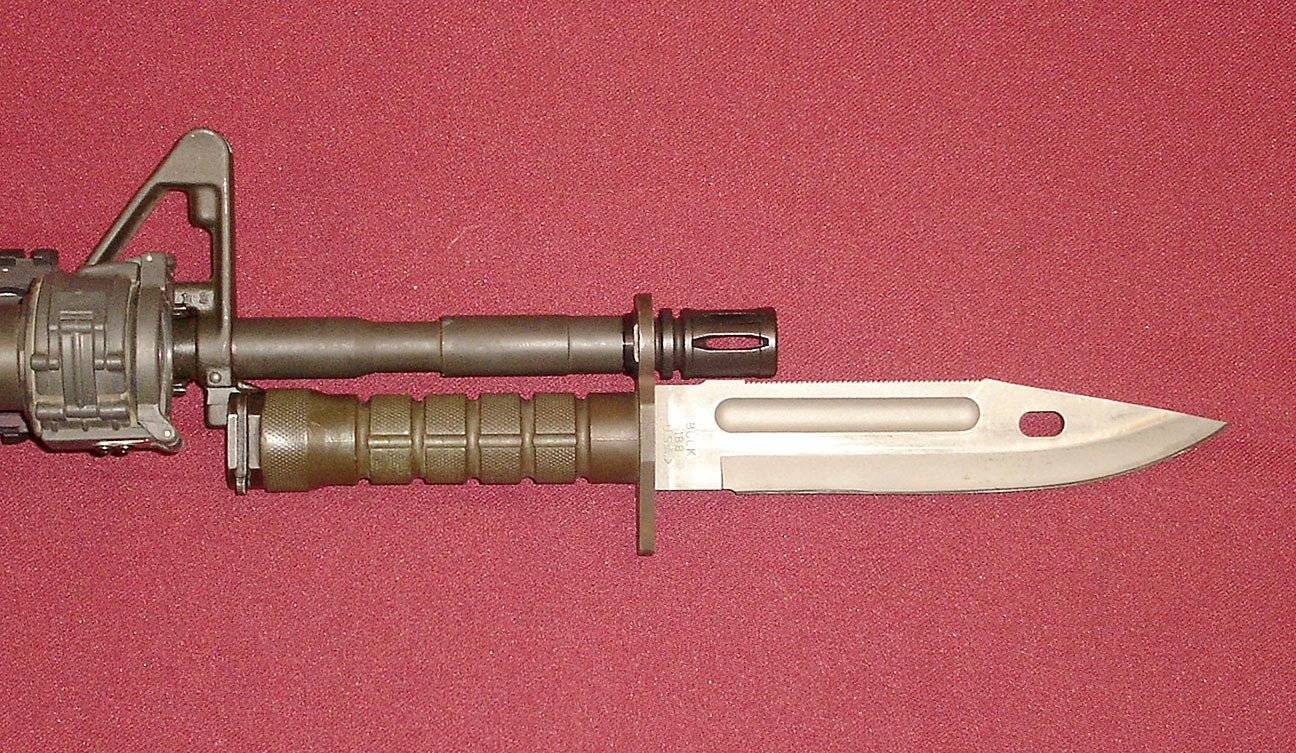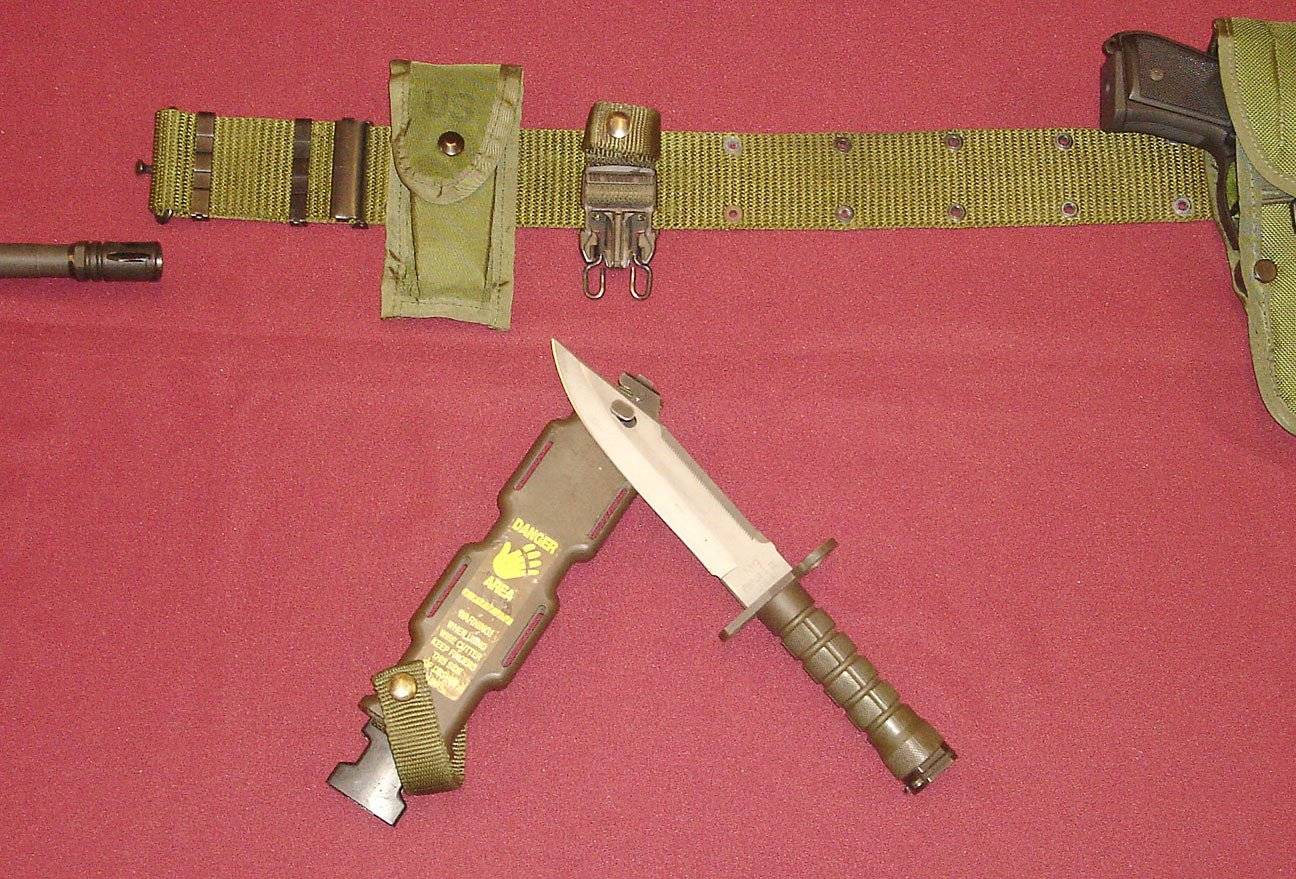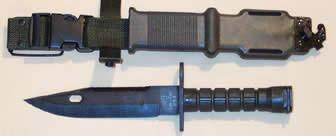 The
M9 Bayonet
is a multi-purpose
knife
and
bayonet
officially adopted in 1984 by the
United States
. It has a 7-inch (18 cm)
blade
and is issued with a sheath designed to double as a wire cutter. It was designed and developed by
Charles A. "Mickey" Finn
at his R&D company,
Qual-A-Tec
. He later produced it under the
Phrobis III
name, filling a military contract for 325,000 units.
Buck Knives
was contracted to make 300,000 units and sold a commercial version under their own name. Finn's designs proved extremely popular, and were widely counterfeited and sold illegally by other makers. In 1986, Finn received
U.S. Patent 4,622,707
, however they continued to flow unchecked into the United States from Asia and Mexico, cutting into legitimate sales.
Specifications
Length
12 in (30 cm)
Blade length
7 in (18 cm)
Blade type
Clip Point
Source
The information contained on this page is unclassified, approved for public dissemination and is released under 
CC-BY-SA Licensing Agreement
.