Polar-Class Icebreaker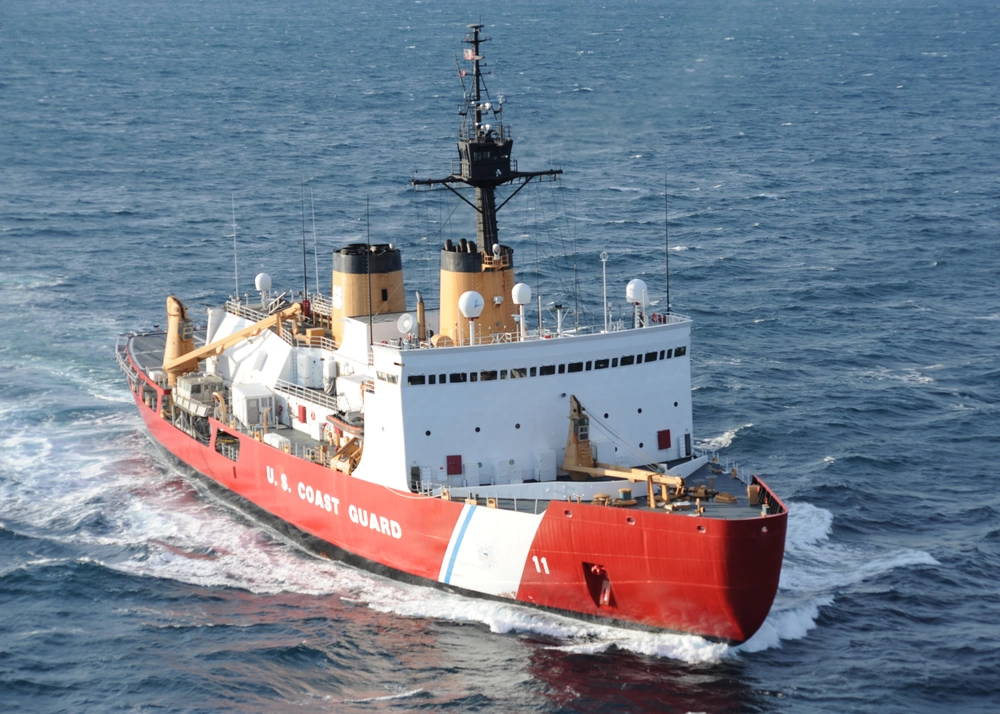 Polar-class icebreakers USCGC Polar Star (WAGB-10), USCGC Polar Sea (WAGB-11) are heavy icebreakers operated by the United States Coast Guard (USCG). These cutters, specifically designed for open-water icebreaking, have reinforced hulls, special icebreaking bows, and a system that allows rapid shifting of ballast to increase the effectiveness of their icebreaking. The vessels conduct Arctic and Antarctic research and are the primary icebreakers that clear the channel into McMurdo Station for supply ships. All are homeported out of Seattle, Washington.
In addition to the two Polar-class icebreakers, the USCG has a third polar-capable icebreaker, USCGC Healy (WAGB-20).
Builders:
Lockheed Shipbuilding and Construction Company, Seattle
Operators:
US Coast Guard
Preceded by:
USCGC Glacier
Succeeded by:
USCGC Healy
Built:
1972–1978
In service:
1976–
Completed:
2
Laid up:
2

General characteristics 

Type:
Icebreaker
Displacement:
10,863 long tons (11,037 t) (standard)
13,623 long tons (13,842 t) (full)
Length:
400 ft (121.9 m)
Beam:
83 ft 6 in (25.45 m)
Height:
137 ft 10 in (42 m) (from waterline)
Draft:
31 ft (9.4 m)

Installed power:
Six Alco 16V251 diesel engines, 3,000 bhp (2,200 kW) each
Three Pratt & Whitney FT-4A12 gas turbines, 25,000 shp (19,000 kW) each
Propulsion:
Combined diesel-electric or gas (CODLOG)
Three shafts; controllable pitch propellers
Speed:
18 knots (33 km/h; 21 mph)
3 knots (5.6 km/h; 3.5 mph) in 6-foot (1.8 m) ice
Endurance:
16,000 nmi (30,000 km; 18,000 mi) at 18 knots (33 km/h; 21 mph)
28,275 nmi (52,365 km; 32,538 mi) at 13 knots (24 km/h; 15 mph)
Complement:
15 officers
127 enlisted
33 scientists
12-person helicopter detachment
Aviation facilities:
Helipad and hangar
The information contained on this page is unclassified, approved for public dissemination and is released under CC-BY-SA Licensing Agreement.