Remotec ANDROS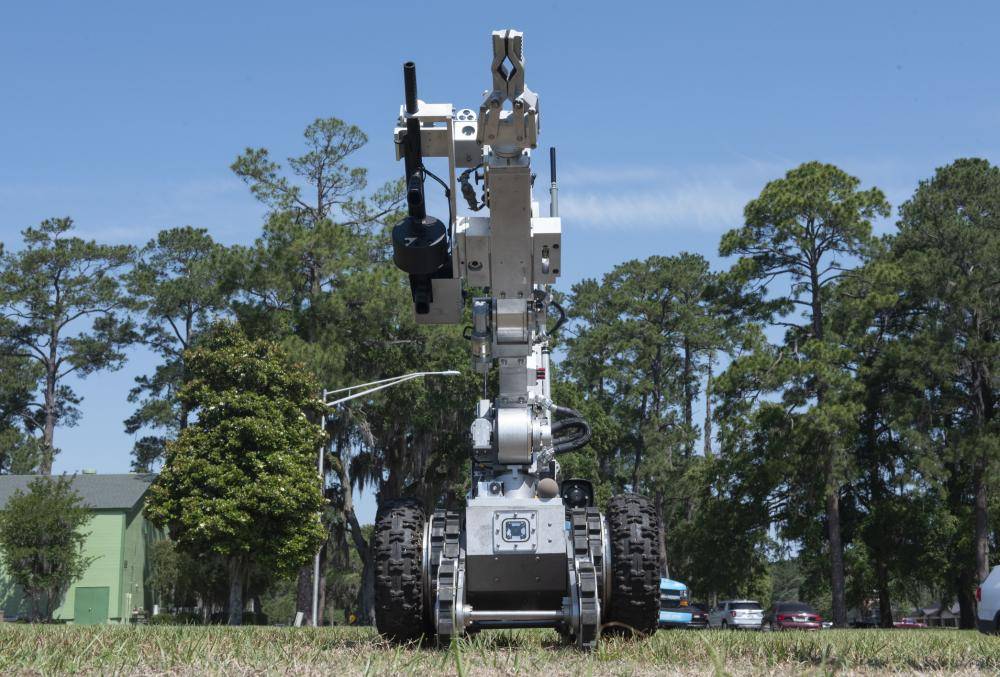 The ANDROS is a series of remote control military robots designed by REMOTEC, a subsidiary of the company Northrup Grumman. The ANDROS series is primarily designed for military, explosive ordnance disposal (EOD), and law enforcement or SWAT applications.
ANDROS Variants
Wolverine V2 REMOTEC has also created a mine-permissible variant of the Wolverine for use by the Mine Safety and Health Administration. With the added safety equipment, the V2 weighs 1200 lbs. The V2 was a custom design solution and is not offered for sale with the other models.
The information contained on this page is unclassified, approved for public dissemination and is released under CC-BY-SA Licensing Agreement.