Sig Sauer M11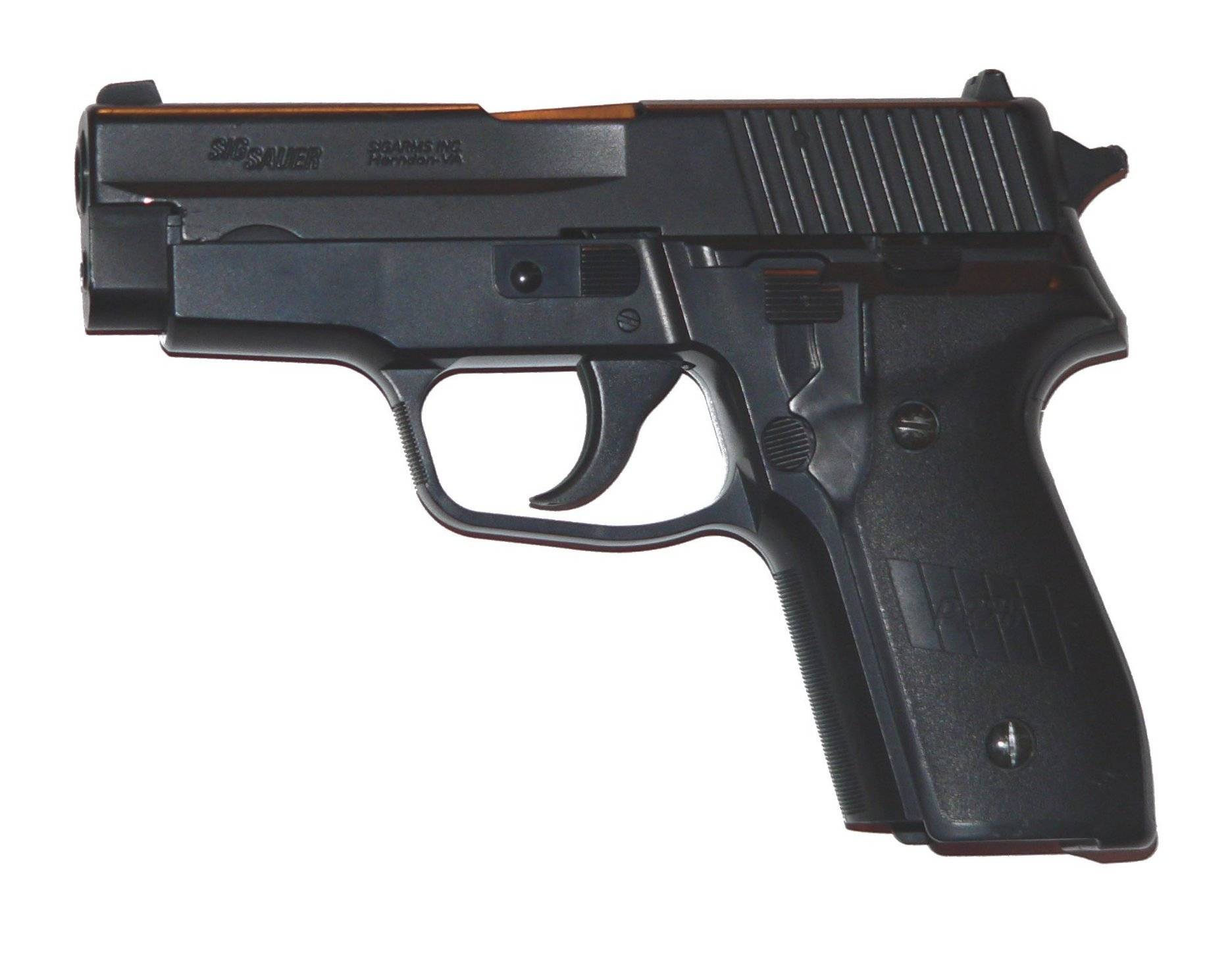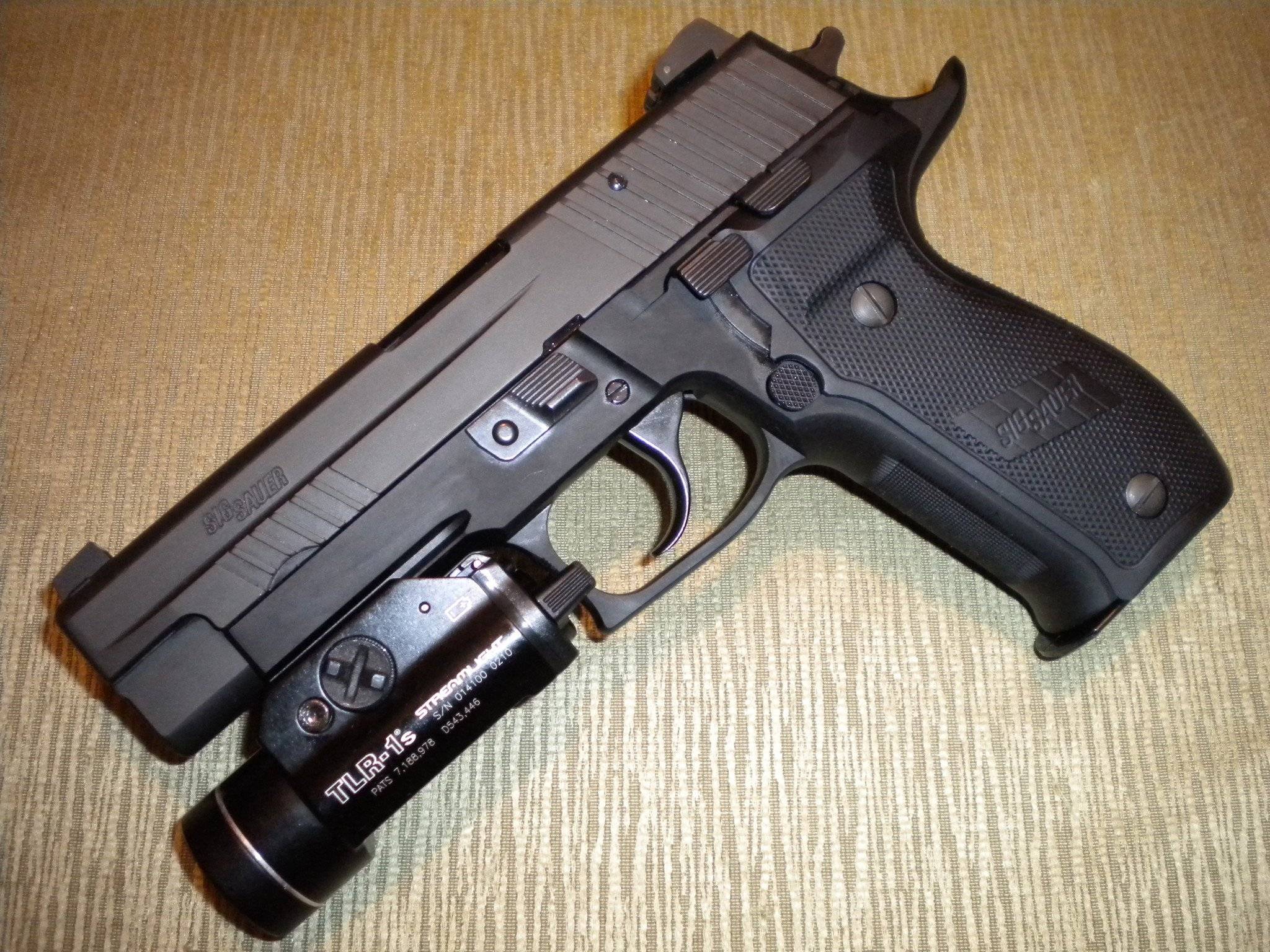 A compact version of the Sig Sauer P226, the P228, is in use with various law enforcement agencies and also with the US military, where it is designated as the M11. The P228 has a shorter slide and barrel than the P226. Unlike the P226, the P228 is available only in 9×19mm Parabellum with a 13 round magazine, but can also use P226 15 or 20 round magazines. Aftermarket magazines extend the capacity of the P228 to 15 rounds. From a distance, the P228 can be differentiated from the P226 by comparing the trigger guards (the P228's is curved, while the P226's is slightly hooked) and the barrel and slide lengths (the P228's barrel 99 mm (3.9 in), thus having a corresponding shorter slide).
Also in a side by side comparison the P228 would appear slightly shorter (15 mm (0.59 in) shorter) than the P226. The larger capacity P226 magazine can also be employed in the P228 although it extends from the base of the grip. Civilian sales of the P228 were discontinued with the introduction of 9mm chambering in the P229 but was recently reintroduced in limited quantities to civilians with an accessory rail and designated P228R. The P229 is nearly identical to the P228, however its slide is made from milled stainless steel (vs. the P228's forged carbon steel slide) and is available in 9mm, .40 S&W, and .357 SIG. In the summer of 2012 Sig Sauer announced they were releasing the M11A1, which is essentially the P228 with a short reset trigger, Sig Lite tritium night sights, MecGar 15 round magazines, and a military style smart tag and serial number. Later in 2012, Air Force M11b versions of the P228 were released for civilian sales. It's rumored that 50 of these were released. The M11 is to be replaced in the Army and Air Force through the Modular Handgun System program.
Specifications
Weight
825 g (29.1 oz) (P228), 905 g (31.9 oz) (P229)

Length
180 mm (7.1 in)

Barrel length
99 mm (3.9 in)

Width
38 mm (1.5 in)

Height
137 mm (5.4 in)

Cartridge
9×19mm Parabellum (P228 & P229),.40 S&W, .357 SIG (P229 only)
Action
mechanically locked, recoil operated(DA/SA or DAO)
Feed system
10-round 13-round or 15-round box magazine (9×19), 12-round magazine (.40 S&W and .357 SIG)
Sights
Iron sights
The information contained on this page is unclassified, approved for public dissemination and is released under CC-BY-SA Licensing Agreement.