SR-25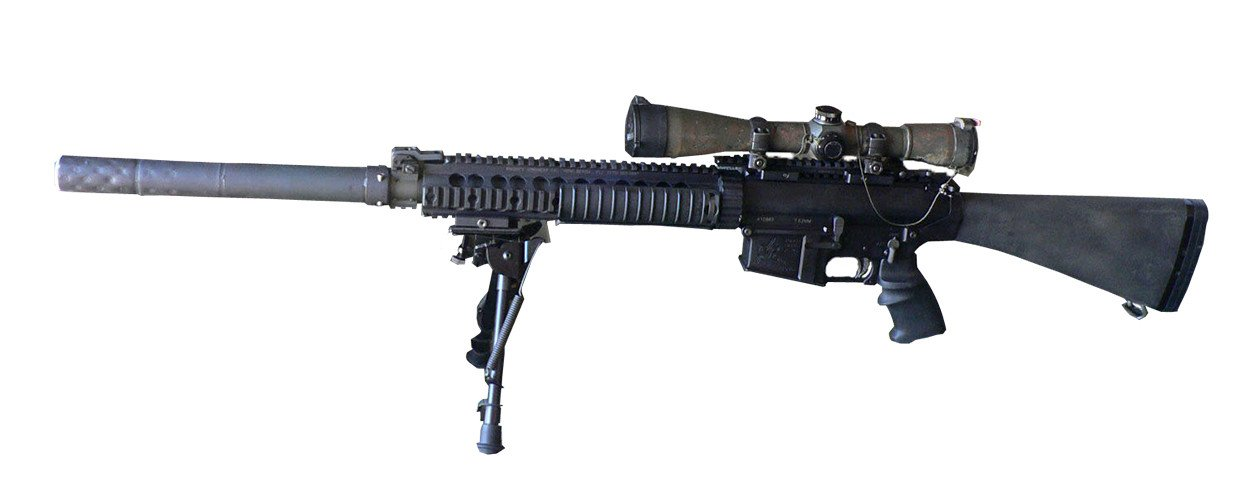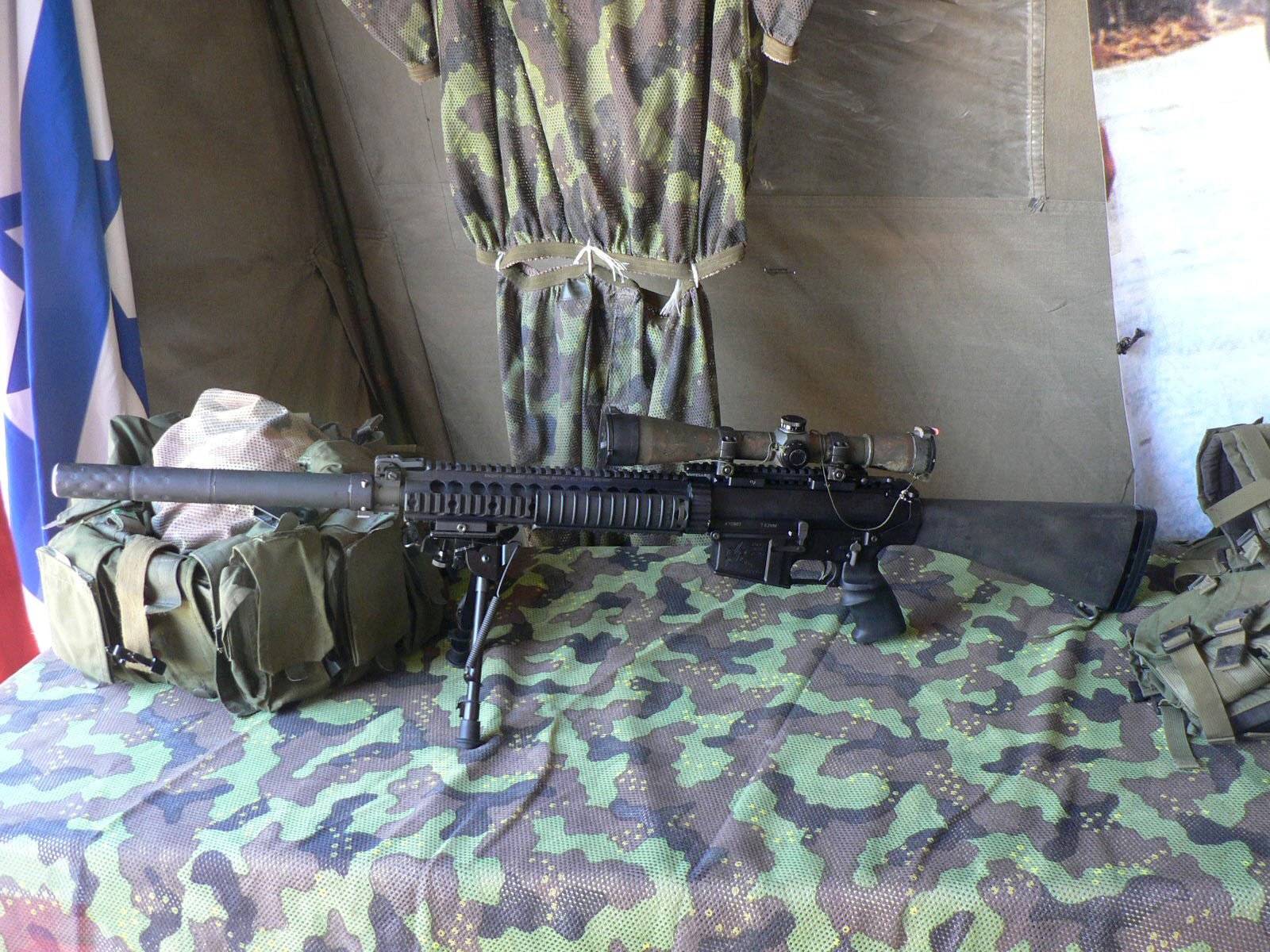 The SR-25 (Stoner Rifle-25) is a semi-automatic sniper rifle designed by Eugene Stoner and manufactured by Knight's Armament Company.

The SR-25 uses a rotating bolt and a direct impingement gas system. It is loosely based on Stoner's AR-10, rebuilt in its original 7.62×51mm NATO caliber. Up to 60% of parts of the SR-25 are interchangeable with the AR-15 and M16—everything but the upper and lower receivers, the hammer, the barrel assembly and the bolt carrier group. SR-25 barrels were originally manufactured by Remington Arms with its 5R (5 grooves, rounded) rifling, with twist 1:11.25 (1 complete turn in 11.25 inches or 286 millimeters). The heavy 20 in (510 mm) barrel is free-floating, so handguards are attached to the front of the receiver and do not touch the barrel.
First military purchase was spearheaded by the US Navy in the early 1990s; the first operational deployment and use of the SR-25 sniper rifle was with US Navy SEAL snipers supporting operations in Somalia 1993.
Specifications
Weight
Match Rifle 10.75 lb (4.88 kg),
LwMatch 9.5 lb (4.3 kg),
Carbine 7.5 lb (3.4 kg),
Sporter 8.75 lb (3.97 kg)
Length
1,118 mm (44.0 in)
Barrel length
Match Rifle 24 in (610 mm)

(also LwMatch & Sporter 20 in or 510 mm, Carbine 16 in or 410 mm)

Cartridge
7.62×51mm NATO
Action
Gas-operated, rotating bolt
Rate of fire
Semi-automatic
Feed system
10 and 20-round detachable box magazine
The information contained on this page is unclassified, approved for public dissemination and is released under CC-BY-SA Licensing Agreement.