The M18 Colored Smoke Grenade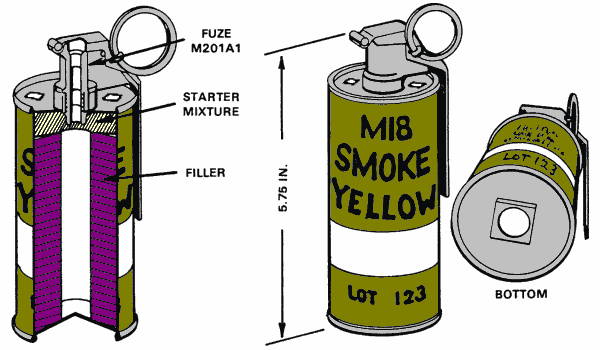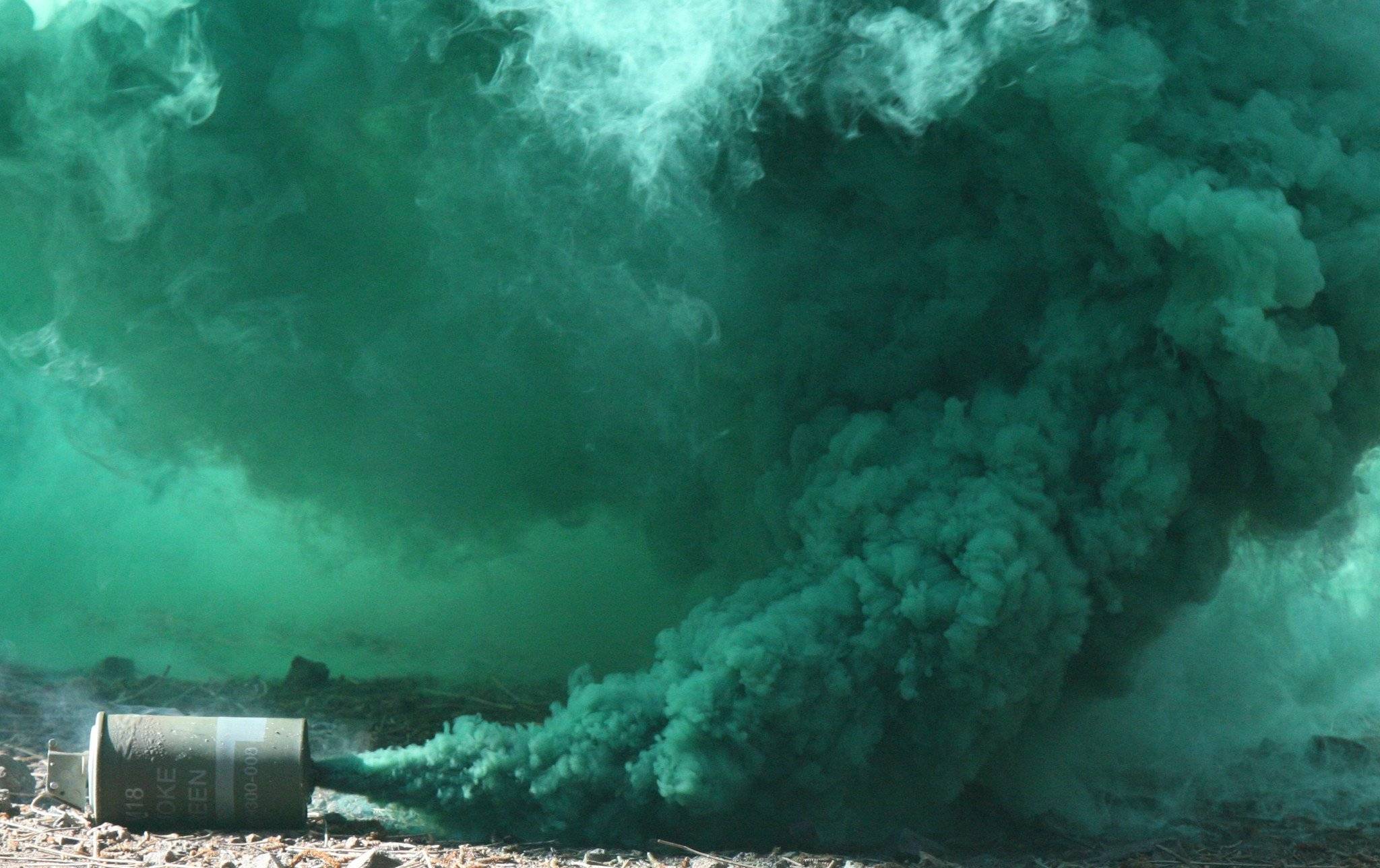 The M18 Colored Smoke Grenade is a US Army grenade used as a ground-to-ground or ground-to-air signaling device, a target or landing zone marking device, or a screening device for unit maneuvering. The M18 replaced the World War II M16 which did not burn as long as vividly. It is not designated the "AN-M18" but "M18." It can be seen repeatedly in the film Apocalypse Now (1979). It was discovered in Vietnam that the green smoke drove away swarming bees.
Model 18 Colored Smoke Grenade (M18)
Color/Markings: Olive drab body with a light gray band and markings, the top painted red, green, yellow, or violet to indicate the smoke color and the color marked on the side. In World War II the M18 had a light gray body with a yellow band and markings and the top in the smoke color.
Body: Body: Sheet steel cylinder with four emission holes at the top and one at the bottom to allow smoke release when the grenade is ignited.
Fuze Assembly: M201A1 Pull-ring Igniter. A "mouse trap" type igniting fuze with a 1.2 to 2.0 second delay. Ignition ignites the filler and expels it from the grenade body.
Filler: 11.5 ounces of a colored smoke mixture. Available in red, green, yellow, or violet.
Weight: 19 ounces.
Safety clip?: No.
Range: Can be thrown 35 meters by an average soldier.
Duration: The grenade produces a cloud of colored smoke for 50 to 90 seconds (0.85-1.5 minutes).
The information contained on this page is unclassified, approved for public dissemination and is released under CC-BY-SA Licensing Agreement.