XM8 Rifle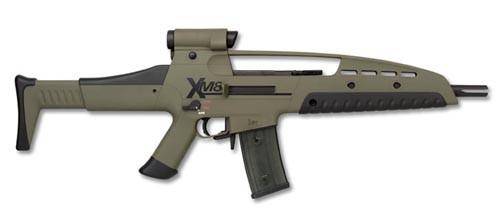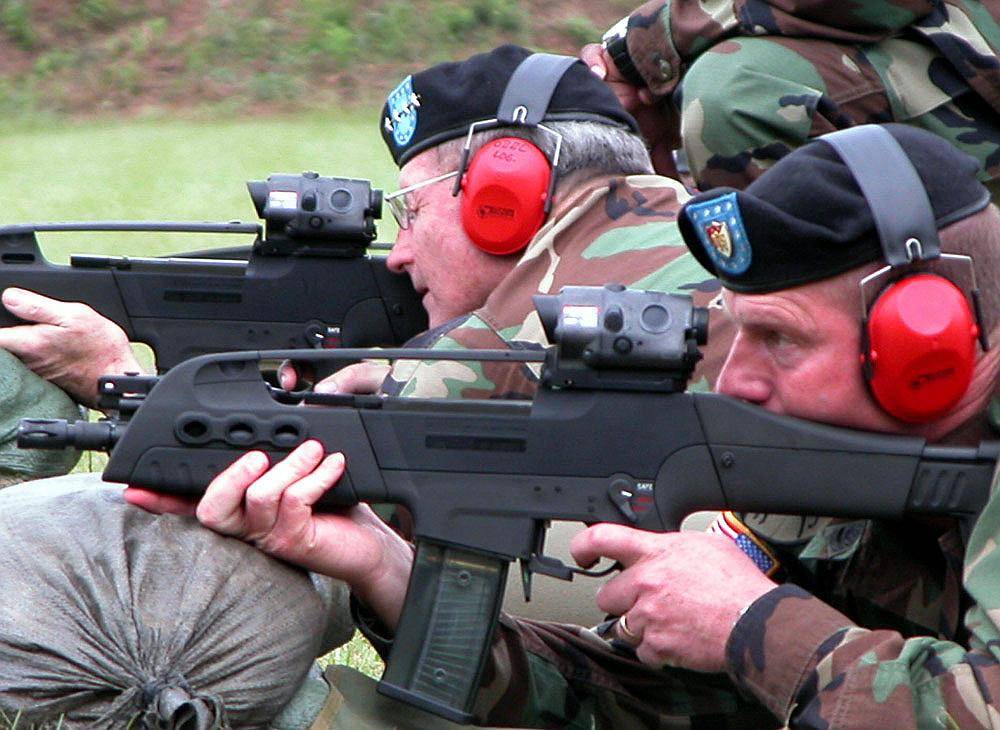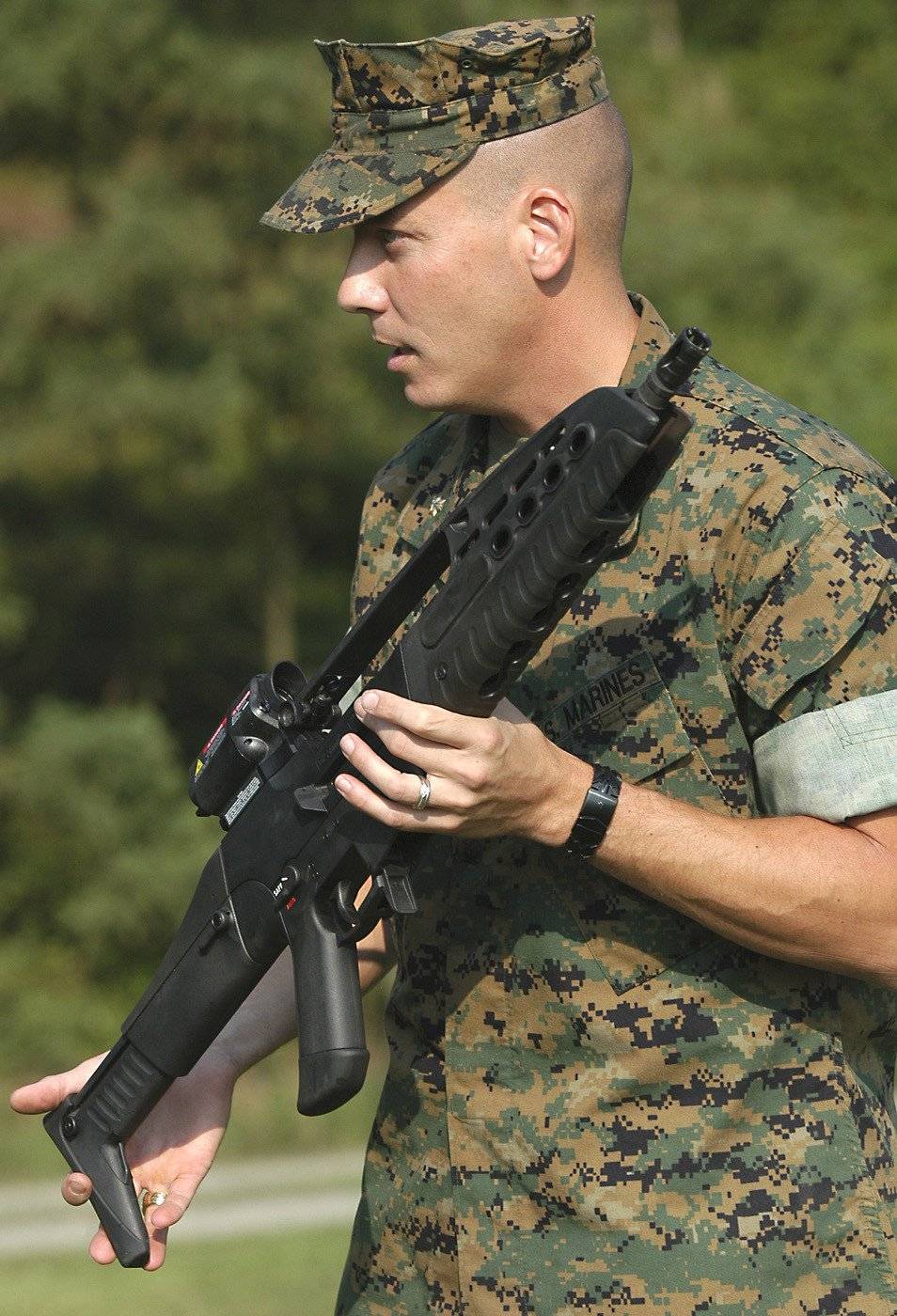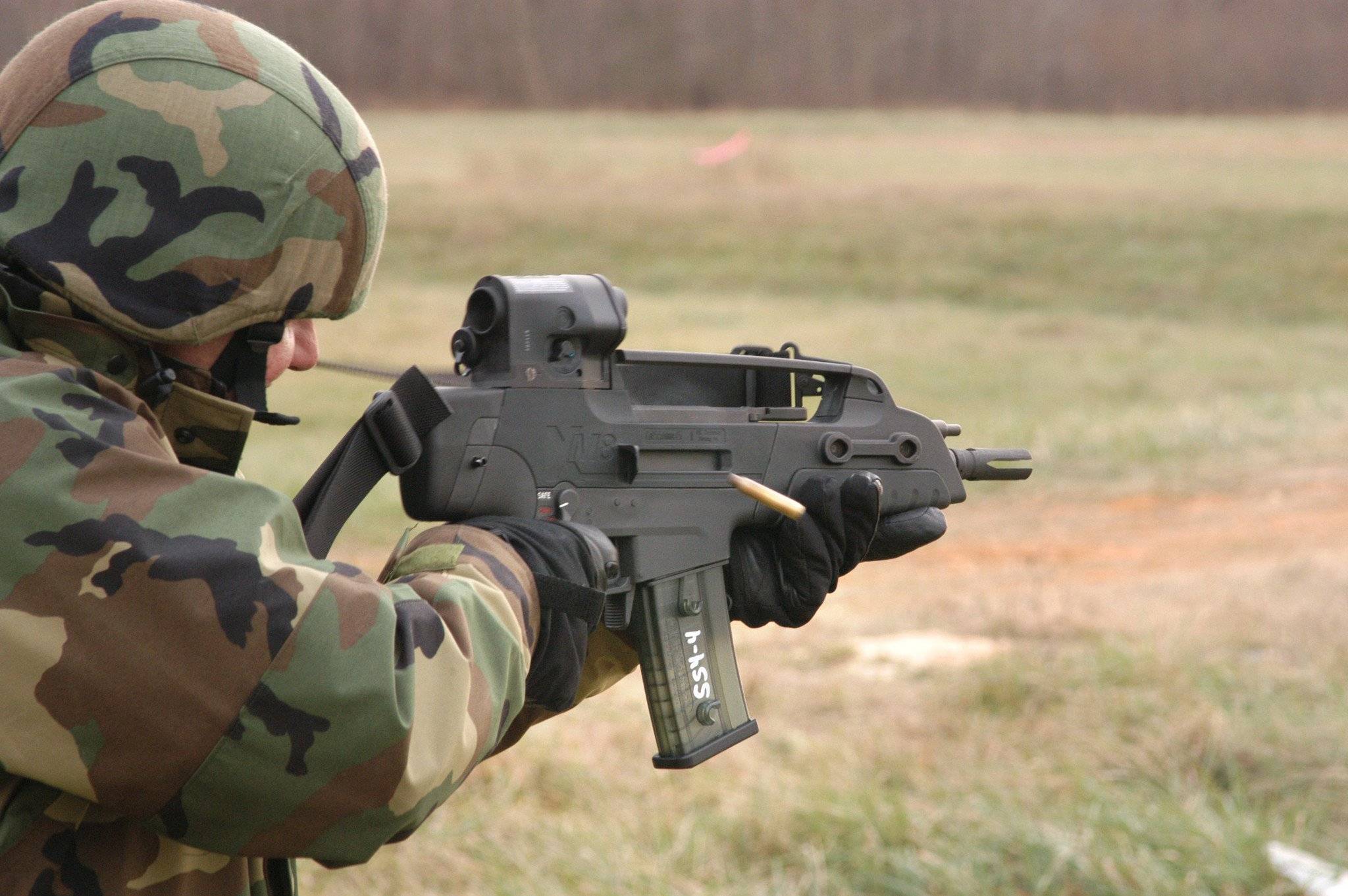 The XM8 was the U.S. military designation for a lightweight assault rifle system under development by the United States Army from the late 1990s to early 2000s. The Army worked with the German small arms manufacturer Heckler & Koch (H&K) to develop the system to its requirements in the aftermath of the Objective Individual Combat Weapon (OICW) contract, for which H&K had been a subcontractor to ATK. Although there were high hopes that the XM8 would become the Army's new standard infantry rifle, the project was put on hold in April 2005, and was formally canceled on October 31, 2005. However, the weapon is now in service with Malaysian special forces and some private military companies.
General Dynamics was involved in latter stages and H&K had plans to produce the rifle at a plant in Georgia. H&K was British-owned at the start of the project, but was later bought back by a group of German investors. Engineering work was done at facilities in the United States and Germany.
While the XM8 falls out of favour with US armed forces, Heckler & Koch sought to market the rifle globally. In the mean time, the Malaysian Armed Forces expressed interest in using this rifle. In 2007, Tempur, a Malaysian magazine focussing on military news, published an article stating the MAF's intention to purchase the XM8 rifle. By 2010, the Malaysian Naval Special Forces (PASKAL) have begun using the XM8 along with other assault rifles, to reduce over-reliance on the M4A1 carbine.
Specifications
Weight
7.5 lb (3.4 kg)
Length
33 in (838 mm)
Barrel length
12.5 inches (318 mm)
Cartridge
5.56x45mm NATO
Action
Gas-operated, rotating bolt
Rate of fire
750 rounds/min
Muzzle velocity
approx. 900 m/s 
Feed system
30-round detachable box magazine, 100-round C-Mag drum magazine
Sights
Unmagnified reflex sight (4x for DMR variant)
The information contained on this page is unclassified, approved for public dissemination and is released under CC-BY-SA Licensing Agreement.